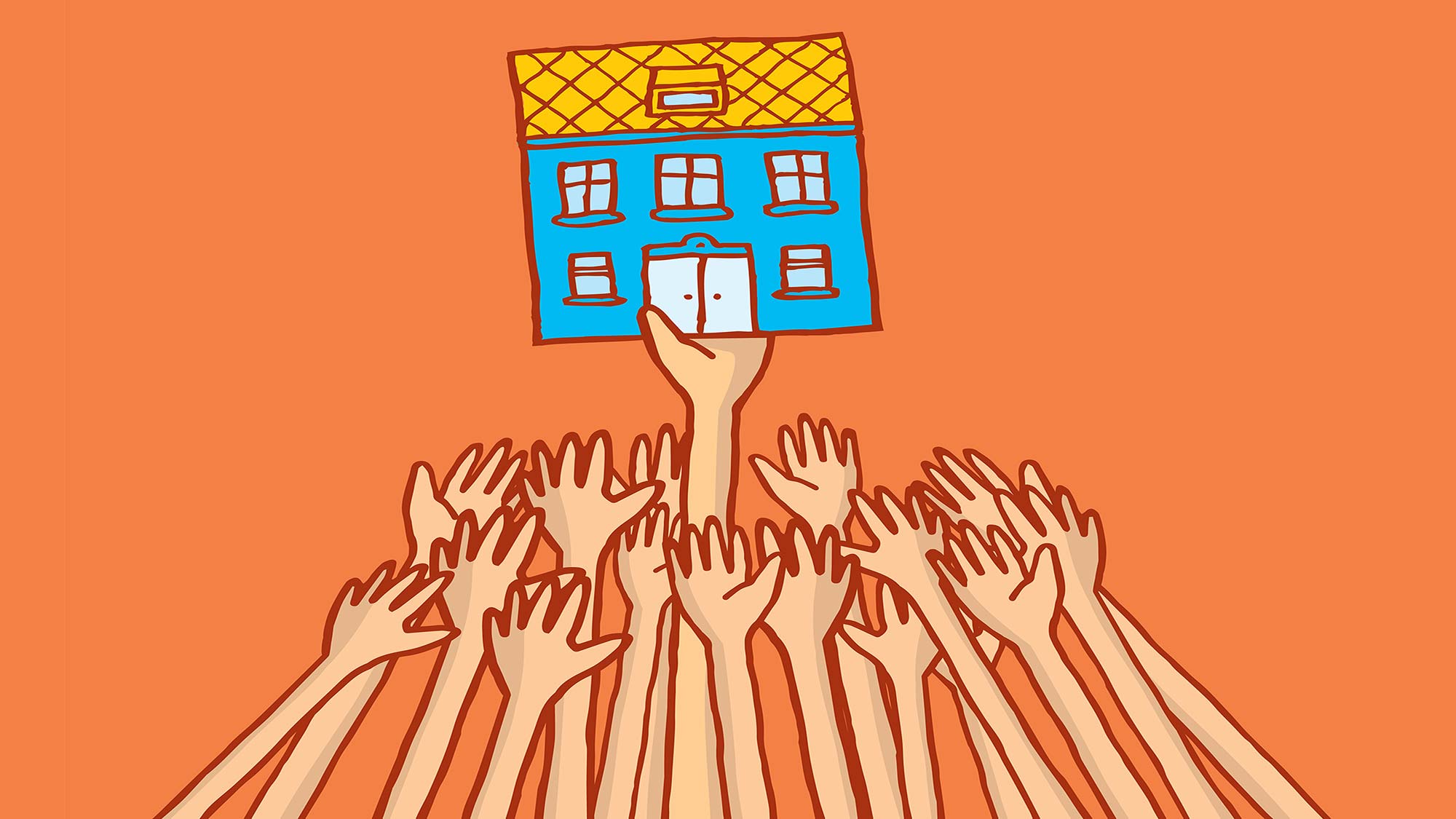 As spring approaches consumers are starting to plan for 2017, especially if they want to buy or sell a home. We regularly ask our clients about their home-buying or -selling journey, what motivates them—and what's holding them back. This time of year, our pool of prospective sellers largely shifts towards those who are just starting their research but expect to sell in the spring.
We're seeing a wide range of motivations for selling. Those reasons are an interesting mix of "moving up" and "downsizing." As Baby Boomers continue to reach that age the reasons that have experienced the most significant increases compared with last year are retirement and lowering the cost of living.
This is a good sign that more homeowners may be motivated to sell their homes in the year ahead. While the desire to sell is there, which should be good news in a market that's short on for-sale housing inventory, sellers face challenges, too.
Here's the rub: Just being motivated to sell doesn't mean you can.
The top impediments cited by homeowners are the perceived necessity of making improvements to their home, and purchasing a new property first.
Making Improvements Before You Sell
If you're a homeowner considering selling do not let this stop you! Give us a call and we can assist you every step of the way including: reviewing your home and preparing a plan to get your home ready for market, referring you to top local professional to assist with any repairs and or improvements and making sure you receive a fair price, and the work is completed in a timely fashion. Not interested in making any repairs? No problem, we can still collect a repair estimate to help you price the home accordingly to allow the buyer to make the required updates and repairs (and to the their unique preferences and tastes). While the latter option will result in a lower net, if you'd prefer to avoid the hassle of preparing the home for market this is a viable option in a low inventory market such as the one that presently exists (Buyers have fewer homes to choose from and are more inclined to settle for a one that is less than perfect).
Find a Home to Buy Before You Sell
One in six self-identified sellers feel like they need to find their next home before they sell their existing home. It is estimated that approximately 85% of sellers intend to both buy and sell. Many of these owners are electing not to list their current home out of concern for, or until they are able to find a home to purchase, and timing their transactions. Buyers are worried if they list their home and it goes into contract before they've found a home to buy they'll be forced to move into temporary housing until they are able to find a home to buy, or settle for what's available at the time their home goes into contract. If you are one of these owners call us today to learn how we can assist you in locating a home to buy before you sell, and possibly locating buyer to purchase your home without committing to sell until we've identified your new home!
Limited inventory has been the biggest problem buyers have faced for most of the past year. To frame the problem, consider these stats:
Inventory levels typically peak between June and August in a given year.
In 2016, active inventory in Columbus and Central Ohio comprised 5,914 residential listings. In 2015, we had 4,565 listings, which was a year-over-year decline of 22.8 percent!
This year we had 6,402 active listings in August and while this represented the highest level of inventory seen in 2016, it is a decline of almost 20 percent over the previous year.
Got the picture?
While the lack of housing inventory has created a chicken-or-the-egg dilemma: Buyers can't find a home because there aren't enough on the market or the builders simply aren't building in their desired price point (which is also driving up prices especially for homes priced under $350,000), but sellers, while motivated by the higher prices, can't sell because they're afraid they might end up homeless. While new home construction is growing, it isn't sufficient to satisfy demand and ease the logjam specifically in the $170,000-$350,000 range of the market. As mentioned local builders are largely focused on the mid to upper range of the market this due to increases costs related to land (due to a shortage of buildable lots), labor (reduced labor pool as trademen entered other professions during the downturn), materials, and permits. While this segment of the market makes up the overwhelming majority of Central Ohio home buyers, the margins on these so-called starter homes simply aren't sufficient for the builders to support and operate their businesses.
At this point, traffic on the top real estate websites and users' purchase intentions point to continued growth in demand next year, but we still don't see any signs of the negative supply trend changing.
If you are one of the millions planning to both sell and buy next spring, start your research now. Call us to discuss how we can assist you in timing your transactions, a  help you determine what improvements may be necessary and get the work scheduled so you're in a position to sell once we've located a home for you to purchase!
For More on this topic see Housing Market in Need of More New Homes and Shortage of Buildable Lots Will Push Up Home Prices