One of the best ways to build your family's financial future is through homeownership. Recent data from the Federal Reserve indicates the net worth of a homeowner is over 40 times greater than that of a renter. Maybe it's time to start thinking about buying a home, especially when they're so affordable in today's market.
Every three years the Survey of Consumer Finances shows the breakdown of how owning a home helps build financial security. In the graph below, we see that the average net worth of homeowners continues to grow, while the net worth of renters tends to hold fairly steady and be significantly lower than that of homeowners. The gap between owning and renting just keeps getting wider over time, making homeownership more and more desirable for those who are ready.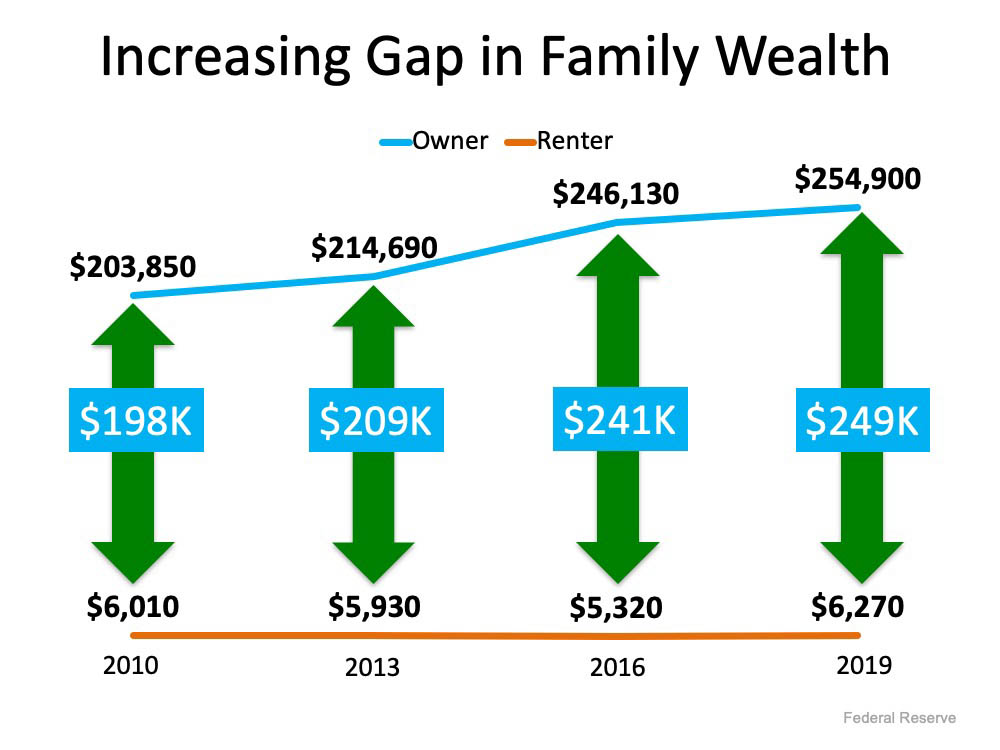 Owning a home is a great way to build family wealth.
For many families, homeownership serves as a form of 'forced savings.' Every time you pay your mortgage, you're contributing to your net worth by increasing the equity you have in your home (See chart below):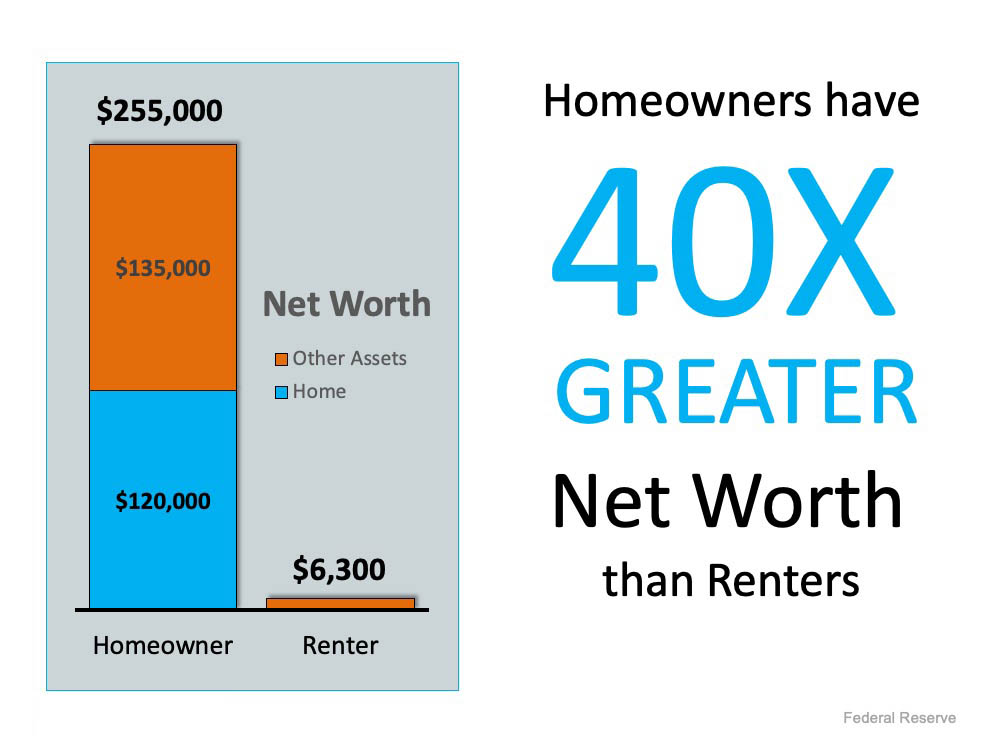 The impact of home equity is part of why Gallup reports that Americans picked real estate as the best long-term investment for the seventh year in a row. According to this year's survey, 35% of Americans chose real estate over stocks, savings accounts, gold, and bonds.
Today, there are great opportunities available for those planning to buy a home. The housing market has made a full recovery, and all-time low interest rates are giving homebuyers a big boost in purchasing power. If you're ready, buying a home this fall/winter can set you up to increase your net worth and create a safety net for your family's future.
Put Your Housing Cost to Work for You
Again homeownership is a form of 'forced savings.' Every time you pay your mortgage, you are contributing to your net worth. Every time you pay your rent, you are contributing to your landlord's net worth.
"Though there will always be discussion about whether to buy or rent, or whether the stock market offers a bigger return than real estate, the reality is that homeowners steadily build wealth. The simplest math shouldn't be overlooked."
Bottom Line
If you, or someone you know is considering Buying or Selling a Home in Columbus, Ohio please call 614.332.6984 or email us jasonopland@msn.com and we'd be happy to assist you!
The Opland Group Specializes in Real Estate Sales, Luxury Home Sales, Short Sales in; Bexley 43209 Columbus 43201 43206 43214 43215 Delaware 43015 Downtown Dublin 43016 43017 Gahanna 43219 43230 Grandview Heights 43212 Galena 43021 Hilliard 43026 Lewis Center 43035 New Albany 43054 Pickeringto, 43147 Polaris Powell 43065 Upper Arlington 43220 43221 Westerville 43081 43082 Worthington 43235