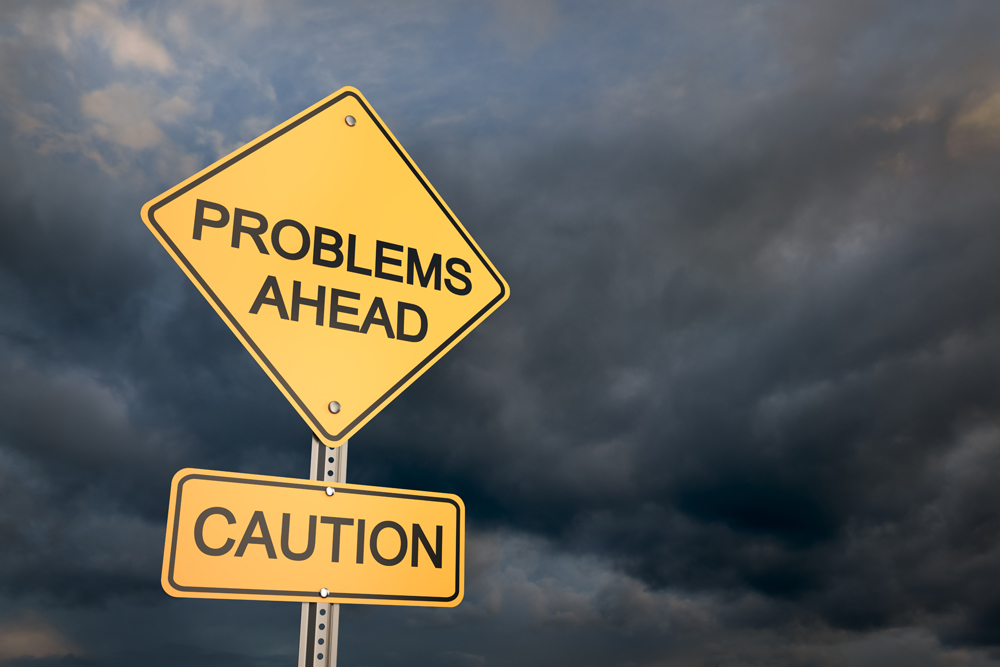 Selling your house? You might be tempted to go it alone, forgo hiring a Realtor and attempt to sell the house yourself — after all, how hard can it be?
The real estate industry would not exist if selling a home were easy. A good real estate agent spends a great deal of time with every transaction, maximizing the appeal and marketability of the home, identifying the target audience and marketing the property to these buyers as well as the agents that represent them, negotiating the sale to secure the best possible terms once an offer is received, again after the home inspection has been completed and the remedy request received and a third time if the appraisal comes in low and the efforts to fight the valuation , trying to avoid problems before they happen, and solving them when they do. As you can see, finding the right buyer for a home is only one step. A good agent steers a transaction to settlement through a maze of issues arising from home inspections, title searches, appraisals, and financing.
If you think you've got the drive to navigate your way through a real estate transaction, more power to you. But first, be sure to review these common problems that pop up when you list For Sale By Owner.

Are you really saving money?
By far, the most common reason for someone to try to sell a house without a Realtor is to save money by avoiding a commission fee.
While this may seem logically and this is a very valid reason to consider attempting to sell your home by owner. The problem is, a competent listing agent will net your far more than their 3% listing fee, not to mention few buyers even consider For Sale By Owner Listings when shopping for a home, and those buyers that do know the seller isn't paying a commission, so they take that into consideration and make a lower offer.
Like any other real estate transaction, the final sale price, and who pays for any commission, a home warranty and closing costs are all negotiable. Sellers without an agent need to be savvy in order to come out on top. According to the National Association of Realtors 2015 Profile of Home Buyers and Sellers, in 2015 the average For Sale By Owner home sold for $210,000 versus $249,000 for a home sold by a real estate agent. That's a full 15.6%, and a 12.6% return of over 4 times the 3% listing commission… and a solid investment!
In most cases, FSBO sellers think they won't have to pay any commission at all, however, if the buyer has an agent you'll have to pay their 3% commission (according to NAR's 2015 Profile of Home Buyers and Sellers, 87 percent of home purchases included a real estate buyer's agent). If you fail to offer a buyer agent commission, there's no motivation for them to show your home. Furthermore, while you compensate the buyer's agent for their services, they represent the best interest of the buyer — and the buyer's interest is to purchase the home for the lowest price and under the best terms possible. While you may have bought or sold a home or two in the past and feel you can manage, the buyer's agent does this for a living and is an expert, and skilled negotiator. Homeowners don't have access to, and the ability to promote their listing in the MLS, local brokerage and agent websites, and the overwhelming majority of the top consumer sites including Realtor.com, Trulia, Homes.com, HomeSnap, etc. or mobile Real Estate Search Apps which now make up over 50% of searches (thus if your home doesn't appear on these mobile search applications, you'll fail to reach over 50% of homebuyers). For more on this topic read 6 Reasons You Should Never Sell a Home Without a Real Estate Agent.

Do you really have the time?
It's after dinner — you're curled up on the couch watching TV, and there's a knock at the door from a potential buyer (or maybe just a nosey neighbor?). Is it safe? Is it legitimate? How would you know? Or what about this scenario, a buyer's agent calls to inform you he has an out of town buyer that is here for the day, needs to find a home before he flies back home, and would like to see your house that day between 2-3pm. You have to work and won't be available to let them in, or to field any potential questions the buyer may have. What would you do? How do you know if the party calling is in fact a licensed agent, and not a thief attempting to gain access to your home while you are away for the day, or at least during the showing period. If it is a legitimate agent, who do you know the buyer is qualified to purchase your home?
Does a potential seller really want to answer calls or a knock on their front door from complete strangers and invite them into their home for a look? An experienced agent will meet with, and pre-screen a potential buyer to ensure they qualify to purchase a home in your price range prior to scheduling an appointment to show your home.
Safety and privacy are also points to consider when you're selling a house without a real estate agent.
What happens if adverse conditions are found through the buyer's home inspection? Who will you call to get a quote for the work and to make the repair? How will you know if the repair quote is fair and if the repair will be completed in the allowed time and for that matter what is the allowed time?
Is the buyer's financing on track? How would you know? Do you think the buyer's agent would tell you if they'd run into any issues that may delay or prevent the buyer from proceeding with the purchase until they knew for certain which might not be clear until days before closing. What happens to the earnest money if the buyer can't proceed with the purchase due to this issue?
Realtors have sophisticated tracking devices when monitoring your home during a sale process, noting that any agent showing a home must seek permission, schedule an appointment, and obtain a unique security code to access the house. A Realtor can screen visitors to your home, and follow-up with clients who have toured the home. Realtors will also be with you every step of the way to monitor the progress of the transaction and to provide professional guidance to help you make the best choices.
The biggest mistake For Sale By Owners make is underestimating the complexity and all that is involved with selling a home. Homeowners significantly underestimate all of the time and effort that the process entails.
See The Services We Perform as YOUR REAL ESTATE LISTING AGENT and Why You Need a Realtor When Selling a Home and For Sale By Owner: Why It's So Hard to Sell Your Own Home
The list for potential mistakes is huge and what you don't know absolutely can hurt you. Unless you know how to: calculate the true value of a property, which improvements will improve your home's value exceeding their cost, how to effectively stage a home to appeal to the largest pool of buyers possible, how to secure professional grade digitally enhanced photos of your home, how buyers shop for a home and where to reach them (including which websites allow a For Sale By Owners to List their property), read closing documents, fill out purchase agreements, what disclosures you are required to make, which remedy repair requests are reasonable and standard and those that are not, who to contact for repairs and make sure you aren't overcharged, how to coordinate title and closing services included what's entailed (who pays which costs and how much should the services cost – are you being overcharged), etc. Every state has different laws and regulations in regard to real estate transactions. If you fail to crossing every T and dot every I — you leave yourself open to future litigation.
The general public isn't aware of all that is involved in the process of selling a home and all the work real estate agents do when listing and selling a home and the services they perform behind the scenes. They don't see all that's involved in shepherding a transaction to a successful conclusion: the research and due diligence, ensuring compliance with the many deadlines, proper completion of the dozens of mandatory documents, hundreds of emails, and phone calls. It's a full-time job.

Can you spot a scam?
Are you cognizant enough in real estate to recognize if someone is taking advantage of you?
Buyers feel they may be able to leverage a better price and or incentives for the home because the seller often lacks the skills and knowledge to negotiate. Most buyers employ an agent to represent them and would have the agent's experience on their side.
For Sale By Owner properties also tend to attract buyer looking for a great deal. For these buyers the objective in looking at FSBOs is to take advantage of them.
Simply put, most homeowners lack the knowledge and experience required to effectively sell a home. In most instances sellers don't understood what their home is worth, are inexperienced negotiators who lack the market data to support and reinforce their valuation (this is especially important if the appraisal comes in low and you need to fight the appraisal value), are anxious to sell, don't know which expenses are typically paid by the buyer, etc. * Over 87% of buyers purchase their home through a real estate agent. As a seller it does not matter how much research you do, you're going to lack experience and there's going to be a lot you won't know. The buyer's agent will provide professional representation and look out for the interest of their client (which means they will seek to exploit your inexperience for the benefit of their client), and it's important that you have an experienced professional on your side, to represent your interest and to advocate on your behalf.
Source: 2015 National Association of Realtors Profile of Home Buyer and Sellers

Will you end up hiring a Realtor anyway?
According to NAR, For Sale By Owner properties accounted for just 8 percent of successful home sales in 2015 and 32% of successful FSBO Sellers sold their home to a friend, relative or neighbor. Oftentimes, homeowners unsuccessful at selling their homes will seek out the professional services offered by a real estate agent failing to understand the concept of "golden time".
Many of our sellers approach us after they tried for weeks or months to sell their homes themselves. They are typically tired of wasting time and money on ineffective marketing efforts (as a FSBO seller its incredibly difficult to market and sell your home as you're closed out of some of the most effective websites including the MLS and Realtor.com, you only have one home to sell whereas real estate companies and agents have hundreds/thousands of properties to sell and can spread their marketing expenses resulting in economies of scale – in most instances when a call is received on an ad, the caller will find something about the house that doesn't work for them prompting the real estate agent who took the call to direct them to another home which does in fact meet the caller's specific needs, as a seller yours is the only home you are selling and this can make advertising a very costly – low return investment for you.), entertaining strangers knocking on their door and calling at all hours of the day and night, weary of not being able to encourage those potential buyers to prove their financial ability, receiving low ball offers on their home from buyers attempting to take advantage of them, and a lack of showing requests from buyer's agents who simply prefer not to deal with inexperienced FSBO sellers. All this not to mention trying to navigate the necessary disclosures, contracts and closings often leads discouraged FSBO sellers to reconsider and seek out the professional services of a licensed real estate agent.
Homeowners get the most money for their homes in the first 1-3 weeks of putting the property on the market. The longer FSBO homes stay on the market, the less money buyers will be willing to offer for them.
If a seller tries FSBO before hiring an agent, the seller loses the "golden time" window. This will eliminate buyers who have already viewed the home — but have already moved on and likely gone into contract on another home.
Buyers fail to understand the purchase contract and contract procedures
The contract to buy a home involves much more than just the price offered by the buyer. Real estate contracts have lots of timelines and clauses and involve several common contract contingencies, such as inspections and mortgages.
Many FSBOs don't have a firm understanding of such contracts and might not know what they are agreeing to or how to negotiate particular parts of the contract.
Selling a home is a complex process with many pitfalls, which can mean either receiving less money or potential legal liability, or both. Locating and working with a good real estate agent helps you overcome these issues so you net more money and won't worry about problems coming back to you after the sale.
Hiring a Realtor with a history of proven success can offer you peace of mind that your real estate transaction will be handled with the utmost professionalism.
If you, or someone you know is considering Buying or Selling a Home in Columbus, Ohio please contact The Opland Group. We offer professional real estate advice and look forward to helping you achieve your real estate goals!
The Opland Group Specializes in Real Estate Sales, Luxury Home Sales, Short Sales in; Bexley 43209 Columbus 43201 43206 43214 43215 Delaware 43015 Dublin 43016 43017 Gahanna 43219 43230 Grandview Heights 43212 Hilliard 43026 Lewis Center 43035 Marysville 43040 43041 New Albany 43054 Pickerington 43147 Powell 43065 Upper Arlington 43220 43221 Westerville 43081 43082 Worthington 43235