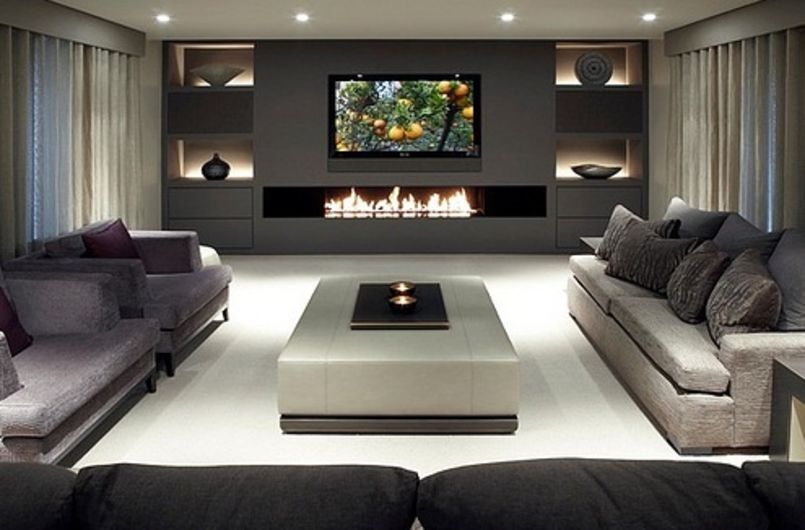 If you're considering selling your home and looking to fetch top dollar from the sale… and who isn't… staging every room may sound like the best course; however, it may be a daunting task to both you and your wallet. If your home needs staging and you can't afford to invest in staging the entire home, it's OK to scale down—after all, it's better to do a good job on a few rooms than to do nothing at all. When deciding which rooms to exclude and which to focus on, remember that not every room is created equally and that half the battle is decluttering.
Why Stage?
Because it's important to appeal to the largest number and widest range of buyers possible. Even the most basic DIY staging (like packing up your extensive porcelain figurine collection, or removing your Michigan Sport Memorabilia Collection) can help buyers without those specific interests envision themselves in the home.
When buyers can picture themselves in the home, they're willing to pay more. NAR's 2017 Profile of Home Staging reported that 29% of seller's agents reported a 1 to 5% increase in offer amount compared to similar homes. A further 21% reported a 6 to 10% increase in their offer amount. Staging also decreases the amount of time a listing will spend on the market. Photos of a nicely staged home make people more willing to walk through a property they found online.
What to Stage
You don't have to stage every room in a house to get good results. For example, it's far more important to stage the family/great room than a finished basement or secondary bedroom. Here are the most popular rooms to stage, according to the 2017 Profile of Home Staging, as well as some ideas of what you can do in each: however,
Great / Family Room
Remove the oversized couch and other bulky furniture and substitute smaller, narrower options. This will make the whole room feel larger. Also, remove all personal photos and enough books, movies and knickknacks to give the shelves extra room, emphasizing how the home offers plenty of "room to grow." Create focal points and flow to the room using furniture placement, colors, etc.
Kitchen
Pack up all the small appliances and do-dads cluttering up the counter, from the coffee pot to the can opener. Clear off the top of the fridge and get rid of all coupons, magnets, personal bulletins, etc. Once all the useful but non-decorative clutter is gone, consider adding a fruit bowl or flowers to add some color to the kitchen. It's also important to declutter inside the cabinets to make them seem more spacious when interested buyers start poking around.
Master Bedroom
Again, start by decluttering. The only things on the floor should be furniture and maybe a rug. Most bedrooms don't need much more than the bed, dresser, end tables, and a mirror, however, if the room is small you'll want to reduce the number of pieces as much as possible and consider the size of the bed itself. Make sure the surfaces of the furniture are cleared of all personal items. Remove any laundry baskets and items visible under the bed. Dress the end tables up with a nice decorative lamp and make sure the bed is neatly and attractively made (preferably with a duvet cover that matches the curtains). If the master bedroom is particularly large, you can also add a comfy sitting area.
Dining Room
Dress the table up with a nice centerpiece and some simple but attractive place settings, but don't make the table feel cluttered. If the table sits six, lay out four places. If it sits four, lay out two. This will ensure the table looks spacious and inviting. Remove any extra chairs that are gathered around the room, and make sure there is plenty of light, as well. Setting the table as such reminds buyers the home will allow them to entertain friends and guests and if they so desire host the holidays at their place.
Bathroom
If you want the bathroom to appeal to buyers, make sure it is spotless. Everything from the tub to the walls should look fresh and clean. You should also remove any medications from the bathroom and put out fresh rugs and towels. Remove any unnecessary personal products and items such as the toilet bowl scrubber or plunger. And don't forget to put the toilet lids down. Adding a few decorative towels, candles or reed diffusers to the shelves will help create a more spa-like environment, as well.
Outside
The first thing a buyer sees when they visit your listing is the outside. Make sure the lawn is freshly mown, the bushes are trimmed, the driveway is clear of leaves and weeds, the windows are clean, and you have an inviting threshold. If you have a backyard that includes an outdoor living space the same applies but be sure to make this as inviting as possible by setting up patio furniture.
Child's Bedroom
Start by packing up anything that will identify who the child in the room is, such as school memorabilia, sports jerseys, trophies or photos. Most of the toys and all electronics devices should go, as well. Try to emphasize the child's bedroom as a creative space. A desk or table can help with this. Keep the center of the room clear to emphasize plenty of play space, and use a gender-neutral color scheme to help buyers imagine their children in the room.
Once your client's home is staged, it's your agent's turn to step up to the plate and get it sold.
The Opland Group Specializes in Real Estate Sales, Luxury Home Sales, Short Sales in; Bexley 43209 Columbus 43201 43206 43214 43215 Delaware 43015 Dublin 43016 43017 Gahanna 43219 43230 Grandview Heights 43212 Hilliard 43026 Lewis Center 43035 Marysville 43040 43041 New Albany 43054 Pickerington 43147 Powell 43065 Upper Arlington 43220 43221 Westerville 43081 43082 Worthington 43235