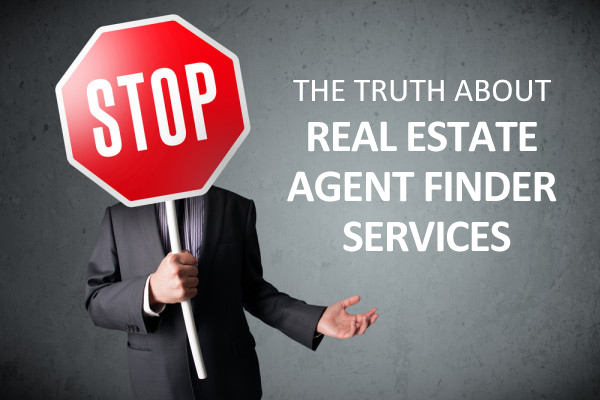 There are all kinds of business models that have been created in recent years to give home buyers and sellers options in how they handle their real estate needs, and how they locate an agent to assist them.
One business model has been expanding, that being "free services" that help home buyers and sellers find "top real estate agents" in their local area. But are these services really free, are they really connecting consumers with "top real estate agents", and are they a better option to locating a local Realtor on your own?
Are Agent Finder Services Really Free?
Despite what they suggest these services are not free. While you do not pay their fee directly, there most certainly is a cost to you.
Agent matching services, such as HomeLight, MyAgentFinder, TopAgentsRanked, Agent Pronto, UpNest, Clever, TopAgentNetwork, Ideal Agent, Dave Ramsey, Fast Experts, etc. make money by brokering relationships between home sellers (or buyers) and real estate agents.
Agents compete. You win. Makes sense and sounds compelling however, the realty is these services partner with those agents who are willing to pay their referral fee. The fee these companies charge their partner agents range from 25-35% of the total commission charged on your transaction side (buying or listing side). This effectively prohibits these agents from extending any commission reduction, and savings to you.
If that wasn't bad enough, just wait… it gets worse. While many consumers assume their agent receives the full 3% commission, this isn't the case and when listing agents attempt to compete on commission, they are actually competing with the marketing dollars for your home! Let me explain.
There is no national conspiracy to set commissions at 6%! Homes sell because of realtor-to-realtor contact and extensive marketing. It's important to understand how real estate commissions work. Some people believe that after a home sells the real estate agents receive checks equal to 3% of the home's value, and deposit it into their respective bank accounts. This is not the case. When we realtors sell a home at 6%, we plan to make about a 1% profit. Generally 3% goes to the buyer's agent and 3% goes to the listing agent. Of the 3% that goes to the listing agent, approximately 1% of this will be taken by the brokers (that is the company the agent works for), about 1% will be spent on advertising, and the agent will ultimately receive a check for approximately 1% for making the whole thing happen.
When a listing agent pays out a referral fee, and/or reduces their listing commission where would you guess that reduction is drawn from? If you guessed the marketing budget for your home you'd be right. Now consider that 25% (agent finder service referral fee) of 3% (listing commission) is .75%. Thus by paying out this referral fee these partner agents are effectively reducing the marketing budget, and thus the exposure for your home by 3/4ths!
Getting top dollar for your home is about creating demand, and as agents we create demand by generating exposure for our client's home through paid marketing and agent to agent contact.
Are Their Partner Agents Really Top Local Pros
Connect with Top Rated and Experienced Local Real Estate Agents… Let Us Help You Find The Perfect Real Estate Agent Based On Their Actual Performance… We'll Match You With Top Realtors Who Have Experience In Your Neighborhood, Price Point And Property Type. These are the promises these top local agent finder services make.
But consider this… what quality of agent do you think these programs are likely to attract with their 25% referral fees?
Certainly not top performing local real estate agents. Top performing real estate agents are capable of doing their own marketing to attract and cultivate clients on their own. If an agent isn't capable of effectively marketing and promoting themselves and their services, how effective do you think they'll be in marketing and promoting your home?
Agents who participate in these programs typically do little more than install a for sale sign in your front yard, and place the home in the Multiple Listing Service (MLS).
Obtaining the highest price for your home involves providing far-reaching exposure to a qualified audience of motivated home buyers. This requires the combination of a solid marketing plan, targeted media exposure, and the utilization of our powerful network of in and out-of-area agents and brokers.
When you partner with our team, you and your home become a vital component to our integrated marketing program. Our team has the connections and resources to expose your property to more potential buyers than anyone else. Our unparalleled ability to expose your property through both traditional as well as advanced modern channels, combined with our industry contacts and local knowledge, assures that your home will be marketed through a disciplined and comprehensive plan that is based on proven marketing principles.
Are Agent Finder Services A Better Option To Locating An Agent On Your Own?
I think we've sufficiently established the downside of these agent finder services. But are you better off locating an agent on your own and why?
You most certainly are better off locating a real estate agent on your own as again these services are not referring you to top local agents but rather to agents in their network who have agreed to pay them a referral fee, a fee which ultimately comes out of the marketing budget for your home if you are a seller, or the time and attention that is allocated to you if you are a buyer.
Buying and selling real estate is complex, and it's imperative to select a competent, honest agent who will skillfully represent your best interests throughout the entire process of pricing, listing (searching for), negotiating and closing the sale of your home.
Finding the right real estate agent (or REALTOR®) can be tough. You need to find a skilled agent who will bring some real expertise to the process and not simply install a for sale sign and list your home on the MLS (or if you're buying not just the key code to the house you want to see). My team and I work with buyers and sellers throughout Central Ohio and across all price points. We do more than 16 times the volume of business of the average agent, have a team of top local lenders, staggers, photographers, contractors, and inspectors with whom we work to to ensure our clients receive a level of service that is nothing short of exceptional and an experience worth talking about, which making sure we fetch them top dollar for their home if they're buying, or the best possible terms if they are selling.
How To Choose the Right Real Estate Agent
If you, or someone you know is considering Buying or Selling an Investment Property in Columbus, Ohio please give us a call and we'd be happy to assist you!
The Opland Group Specializes in Real Estate Sales, Luxury Home Sales, Short Sales in; Bexley 43209 Columbus 43201 43206 43214 43215 Delaware 43015 Downtown Dublin 43016 43017 Gahanna 43219 43230 Grandview Heights 43212 Galena 43021 Hilliard 43026 Lewis Center 43035 New Albany 43054 Pickerington 43147 Polaris Powell 43065 Upper Arlington 43220 43221 Westerville 43081 43082 Worthington 43235