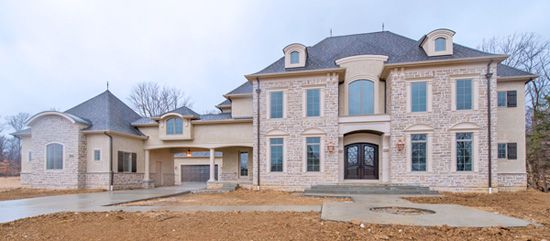 Verona is one of Powell's most anticipated communities and will be the site of the 2016 BIA Parade of Homes. The community is being developed by Romanelli & Hughes on the site of the former Shamrock Golf Course and when complete will feature 112 single-family homes and 54 Patio Homes. In addition to the 18 sites designated for the Parade, the first phase of the community will consist of 31 single-family homes and 21 patio homes.
Verona will feature almost 5 acres of green space at its center with average lots sizes ranging from 1/3 to 1/2 acre. Don't miss out on your choice of the first lots available.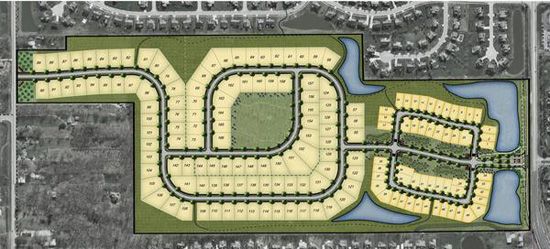 The BIA has unveiled a list of 16 regional homebuilders selecting lots in the Verona subdivision in Powell for the Parade and it's annual showcase of upscale homes slated for September 3-18.
The entries into the parade include five of the mere six homebuilders that showed off their custom-quality homes at 2015 parade held at Northstar Golf Club near Sunbury.
Coppertree Homes, M/I Homes, P&D Builders, Rockford Homes and Weaver Homes will return for the 2016 home tour. Fischer Homes will not participate.
The other homebuilders joining or, in most cases, rejoining the showcase in 2016 are: 3 Pillar Homes; Bob Webb Homes; Compass Homes; Dani Homes; Manor Homes; Memmer Homes; New England Homes; Pulte Homes; Romanelli & Hughes; Sierra Custom Homes; and Trinity Homes.
The developer made 18 lots available to BIA members.
"Powell is one of the hottest areas in the (housing) market," BIA Board of Trustees Senior Vice President Joel Rhoades said in a news release. "People want to live there and builders want to build there."
Powell is noted for a historic central business district, that is downtown Powell which features a number of antique shops and similar enterprises. Powell contains mostly upscale and luxury neighborhoods, including The Retreat, The Chase, Loch Lomand, Chambers Glenn, Canterbury Estates, Golf Village, The Lakes of Silverleaf, Wedgewood, Woods on Seldom Seen and Sherbourne Mews. Homes in Powell range from $90,000 to nearly $3,000,000.
Powell was first settled around 1801, two years before Ohio became a state. It was named "Middlebury" at the time, because the first settlers came from the Middlebury, Connecticut area. In 1857, Judge Thomas Powell established the first post office in the community, and the residents decided to adopt his name. Powell was finally incorporated as a municipality in 1947.
Although, Powell is officially a city and is thus authorized by the laws of the State of Ohio to form a city school district, it instead continues to associate with the Olentangy Local School District. Powell is home to one of Olentangy Local School Districts high schools. Powell is also home to a kindergarten to grade twelve private preparatory school Village Academy.
For more information about the available homes as well as lots and builders to choose from in Verona please contact Jason Opland and Better Homes and Gardens Realty at 614.332.6984.
Our buyer representation service is free of charge and we will guide you through the building process from beginning to end. It will start with finding the right builder, making the right lot selection, selecting a floor plan, reviewing the construction timeline, choosing finishes to moving into your new home. We are specialized in the building process and can help you make the best decisions for you and your family! Contact me for more details or to set up a meeting to start building your dream home today!
City: Powell, OH
County: Delaware
School District: Olentangy

Price Range: $400,000 – $1,000,000
Square Feet: 2,400 – 6,000
Home Types: Single Family
Directions to Verona:
I-270 N to Sawmill Rd. Left at Powell Rd. (750). Take Powell Rd. west the community will be on your right.
If using a GPS please use: 4436 W Powell Rd, Powell, Ohio 43065
Click here for Directions to Verona and the 2016 BIA Parade of Homes