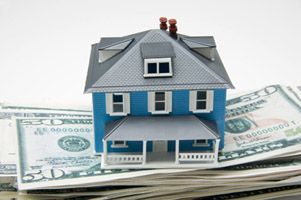 In addition to providing a great education, buying a home in a good school district can result in resale advantages and offer home value protection from market fluctuations. Here's what home buyers should know about a school district's impact on real estate, and the benefits they can expect to incur even if they don't have school age children who will be attending class.
Consider the resale value potential
Before buyers invest in an area they should do as much research as possible to determine the factors that could affect the future resale potential of the home.
When evaluating an area's long-term potential, the school district should be a top consideration as it is a key predictor of not only the area's sustainability, but also it's future growth.
A school district can have a dramatic impact on the resale value of the property and thus it is a very important factor for buyers to consider even if you don't have children. Properties located in good school districts are typically safer, offer higher rates of appreciation, and tend to hold their value better through market fluctuations.
This communities are highly attractive to buyers and tend to attract higher income earners which in turn attracts business owners and investors which fosters the continued development of these communities. The entrance of new businesses and investment creates additional tax revenue that is used in part on local infrastructure projects, parks, libraries, and other community amenities that further enhance the appeal of these areas thus enhancing their demand and home values are directly correlate to local demand.
It is with this concept in mind that parents of young children or individuals without children will frequently look for schools in up-and-coming areas, where they anticipate the influx of buyers could substantially change the schools, due to the increased enrollment and tax base, while the home prices remain on the lower end.
A good school district is a significant contributing factor to  the value of a property whether you have children or not
Weighing the cost of buying in a higher priced school district
In addition to a higher resale value, buying a home in a good school district can save on the costs of a private school.
Many of my clients have sold their homes in an effort to take their children out of private school and buy into a great public school district. These families felt that they'd rather support the public school and re-allocate the funds into their house mortgage, as opposed to paying it to a private school.
The higher home costs of a top district are worth it when you factor in the cost of private school tuitions, and according to the Digest of Education Statistics 2010, National Center for Education Statistics report the average cost is $8,549."
Determine what you're looking for in a school district
Before you begin your home search, consider your priorities and how you are looking to benefit from the school district.
While the most important quality of a good school district can be unique to the individual home buyer, test scores and statistics are a great starting point. Additional factors to consider include: the environment, active parental participation, teacher credentials/support, offering of core competencies, graduation rates, extracurricular, and after-school options. These factors can contribute to a well-rounded education.
For many the quality of the school district is one of the first things home buyers evaluate before making a purchase. Many buyers filter their search only considering homes in a certain district, or districts.
Evaluating school districts
To gain a full understanding of the school district, look into the teacher student ratios, testing scores, and any recent school of excellence awards. Two places to get district information are SchoolDigger.com and GreatSchools.org. Find your state's website, which should offer district report cards that will let you compare schools against another.
Ask your real estate agent and any personal contacts in the prospective areas, or via internet posts for opinions. There always seems to be one or two schools or districts that get repeated.
Whenever possible parents should go to the local school and check it out themselves. See if there are parents walking their children to school. How crowded are the classrooms? Are you guaranteed a space in the school just by living in neighborhood, or is it so popular that you have to be put on a waiting list or go into a lottery?
Use this advice when house hunting to make the most out of your investment and increase your resale value – whether or not you have children.
If you, or someone you know is considering Buying or Selling a Home in Columbus, Ohio please  give us a call and we'd be happy to assist you!
The Opland Group Specializes in Real Estate Sales, Luxury Home Sales, Short Sales in; Bexley 43209 Columbus 43201 43206 43214 43215 Delaware 43015 Dublin 43016 43017 Gahanna 43219 43230 Grandview Heights 43212 Hilliard 43026 Lewis Center 43035 New Albany 43054 Pickerington Powell 43065 Upper Arlington 43220 43221 Westerville 43081 43082 Worthington 43235