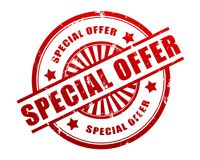 Flashy incentives like a trip to Tahiti might sound like a good way for home sellers to woo buyers in a slow real estate market, however, when it comes to actually enticing someone to buy a home, it's the more practical perks that count.
Serious buyers are looking to buy a home, not a trip to Tahiti. Moreover, lenders are leery of gimmicky incentives, fearing that they're built into the price of the home and that loan dollars are being used to pay for that tropical vacation.
Instead, effective incentives address what's on the minds of potential buyers — the overall cost of the home and the monthly payments they'll have to manage. Help in bringing down the interest rate of the mortgage by paying points, for example, can give one home an advantage over another. And contributions to the down payment and closing costs could especially be of help to a first-time home buyer.
Incentives can be considered when the home is first listed, as a way to distinguish it from the start. They can also be added when the home hasn't sold after two or three months as a way of enticing buyers without lowering the price. Or the incentives could arise in negotiations, when a buyer needs that extra little nudge to push them to commit.
Make no mistake, the price, location, and condition of a home are going to be its main selling points. But if sellers put on their buyer's cap and really consider what issues the buyer might have, it could make all the difference.
I advise my sellers to look at  the bottom line. A seller should figure how low he or she is willing to go, factoring in both the selling price and other incentives used to get a buyer to commit.
But also be aware that most seller concessions need to be disclosed. Everything should be in writing and attached to the contract. When someone says, "let's not tell anybody" about an incentive, it could signal imprudence.
In addition, buyers and sellers need to make sure that they don't exceed the lender's allowable seller-paid assistance.
Below are six of the most common incentives being used in markets today.
Reducing the Price
A price reduction is often the incentive that is looked at first. The price is something that is a common currency — it appeals to everybody. If a buyer has in his or her mind that they'll pay $350,000 for a home and the seller won't budge from $375,000, "$5,000 in closing costs and a plasma TV are not going to get it done.
Paying Points
Sellers can offer to pay mortgage points for a buyer, a good incentive to use when interest rates are rising and at the front of a buyer's mind. One point is 1% of the loan amount, charged as prepaid interest.
When a buyer sees a lower interest rate or monthly payment, that's something they can appreciate and a potential deciding factor for a buyer. This option is often idea for first-time buyers who often need to buy furnishings for the new home; it also can make for an easier monthly payment transition for families that are upsizing.
Down-Payment Aid
For some buyers, the hardest part of entering the ranks of homeownership is the down payment — also an area where a seller can help. It's mostly first-time home buyers interested in this kind of assistance because they're often the ones lacking in funds to complete a deal.
It gets people into homeownership, the disadvantage is that the buyer is financing that additional amount, because a seller would likely come down in the price of the home if a chunk weren't dedicated to down-payment assistance.
Closing-Costs Help
Closing costs include items ranging from loan origination expenses to title insurance and can add up, typically ranging between 2% and 3% of the loan value. So many buyers, especially those stretching to make a down payment, will be interested in having a seller help out.
Buyer Broker Bonus
There is nothing wrong with competing at every possible level, and a buyer broker bonus (aka an agent bonus) is just one more level. Agent bonuses can take a number of forms but common examples in the MLS read like this:
$1,500 agent bonus is under contract by "X" date.
$1,500 agent bonus with full price offer.
There are many other variations along the same lines but the goal is always to get more buyers through the door. The bonus is typically agreed to and paid by the seller, must be disclosed to the buyer, and is received by the buyer's broker at closing from the proceeds of the sale. Offering a buyer broker bonus can be used as an alternative to a price reduction.
If a owner needs to sell quickly, or is attempting to sell in a slowing market /high-inventory environment homeowners may consider offering a little something extra to the buyer's agent — a cash bonus, a car, or an all-expenses-paid vacation — with the degree of incentive depending on the location and condition of the individual property and the level of seller desperation.
Adding a Warranty
A residential-service contract, often referred to as a Home Warranty  is sometimes thrown in as an incentive because it acts as insurance for a home's systems, often including plumbing, heating and cooling for the first year of ownership. At a cost of a few hundred dollars, some real-estate agents consider it an inexpensive add-on that affords a buyer a little extra peace of mind. That peace of mind can be especially welcome during the first year in a house.
The Little Things
Other perks will appeal to buyers, too, ranging from the common to the unique. Payment of homeowner association fees — typically associated with condo developments — are sometimes offered. A seller with a swimming pool might also offer a year's worth of upkeep for it, a welcome help for those worried about the maintenance of the backyard attraction. Or maybe, if a corner of the home was designed for a grand piano, leaving that instrument behind entices a buyer to go through with the deal.
If you, or someone you know is considering Buying or Selling a Home in Columbus, Ohio please  give us a call and we'd be happy to assist you!
The Opland Group Specializes in Real Estate Sales, Luxury Home Sales, Short Sales in; Bexley 43209 Columbus 43201 43206 43214 43215 Delaware 43015 Dublin 43016 43017 Gahanna 43219 43230 Grandview Heights 43212 Hilliard 43026 Lewis Center 43035 New Albany 43054 Pickerington Powell 43065 Upper Arlington 43220 43221 Westerville 43081 43082 Worthington 43235