Understanding the seasonal trends in the real estate market is a crucial first step in determining the best time to sell your home. But, the decision to move is often a personal one. It's important to take other factors into account when planning the sale of your home including: your financial situation, the current condition of your home, if you plan to make any improvements, and whether or not general and local market conditions are in your favor (mortgage interest rates, inventory levels, employment, wage growth and consumer confidence).
This guide will walk you through what you need to consider when it comes to choosing the right time to sell.
The best time to sell a home, by the numbers
Spring is overwhelming thought of as the best time to sell a house as historically this is the time of year when most transactions occur, when homes sell the fastest, and generally for the most money. Seasonality definitely impacts buyer activity, the inventory of available homes for sale, and home prices, and this makes sense as supply and demand interact to determine the price of any good or service and housing is not different.
Like clockwork, new listings flood the market each year in the spring starting around April and May, and just as buyer activity jumps and pending home sales begin to spike. Below is the 2022 Chart for Columbus and Central Ohio.
Month – Total Listings – Listings Added – AVG Sales Price
•January – 1,862 – 2,178 – $290,847
•February – 1,745 – 2,150 – $296,489
•March – 1,816 – 3,291 – $318,826
•April – 2,163 – 3,620 – $334,092
•May – 2,403 – 3,861 – $353,116
•June – 3,150 – 4,244 – $354,380
•July – 3,570 – 3,726 – $346,359
•August – 3,499 – 3,440 – $337,963
•September – 3,806 – 3,123 – $331,287
•October – 3,772 – 2,796 – $327,788
•November – 3,469 – 2,011 – $319,231
•December – 2,878 – 1,458 – $318,581
Homes also tend to sell faster in the spring and summer months. The median days on market, which represents the median number of days a home is actively listed on the market before an offer is accepted, tends to be significantly longer in the winter. The typical U.S. home took 62 days to sell in January 2019 compared to 31 in May.
But, the time it takes to sell varies widely from city to city. While the typical Columbus and Central Ohio home took 22 days to sell in January 2022 (average temperature 28 degrees), compared to 12 in June.
In cities with more temperate climates, such as Los Angeles, the median days on market are usually much less volatile, allowing for a longer selling season.
Sometimes other market fundamentals trump bad weather. Thanks to a booming economy, low inventory, and fierce competition for homes, homebuyers in Central Ohio hardly skipped a beat last winter. Despite freezing temperatures and the height of the holiday season, the typical home in Columbus sold in just 29 days in December 2022 with 2,033 sales and 1,759 homes put under contract.
Homes not only usually sell faster in the spring and summer, they are also more likely to sell for more money. The seasonal pattern for the sale-to-list ratio—a percentage that compares a home's final sale price to its list price—follows a similar seasonal pattern as the median days on market, this as more buyers enter the market increasing competition for the inventory of available homes.
A sale-to-list ratio of 100% means the average home sold for its asking price. Anything under that shows sellers had to lower the asking price, suggesting there could have been fewer buyers on the market. The sale-to-list ratio increases steadily in nearly every market as spring approaches, and in some markets, the average seller received more than 100% of the asking price.
Even just a few percentage points can make a big difference. In Columbus, OH, the sale-to-list ratio increased from 99.8% to 103.4% a full 3.6 percentage points from January to June in 2022. For a home listed at $400,000 in the Columbus area that means a difference of nearly $14,400 for a seller that lists in June.
Now it's worth pointing out that homes listed in the spring and summer tend to be some of the most desirable, and those that have been best prepared for market. Their owners have typically been planning the sale of their home and have strategically timed their transaction. If your home hasn't been as well prepared for market, you may be better off listing your home in the winter when competition is lower and the homes that are on the market tend to be those that are less desirable including those that failed sell earlier in the year or sellers who are forced to sell due to a job relocation or other major unexpected life change.
-> See what The Opland Group can offer on your home through our Home Trade In Program. Requesting an offer is free, no obligation to accept.
5 factors to consider when choosing the best time to sell
Generally speaking, selling in May or June can mean a faster home sale at a higher price. But just because many homes sell faster and for more money during these few months of the year doesn't mean that this is necessarily the best time for you.
In addition to keeping your eye on the calendar, here are five factors to consider.
1. Life happens. What are the consequences of not moving?
According to the latest data from the Census Bureau, 15% of people who moved in 2020 did so to upgrade to a new or better home. But sometimes life happens, and sometimes selling your home becomes a necessity.
Top 5 reasons people moved in 2020
To upgrade to a new or better home – 15%
Starting or growing a family in one's own household – 13%
Other family reasons such as caring for older parents – 8%
Relocating for a new job or job transfer – 11%
Need to find cheaper housing – 7%
Family milestones, retirement, and job changes can cause even greater urgency to move, often requiring you to sell during a slower season.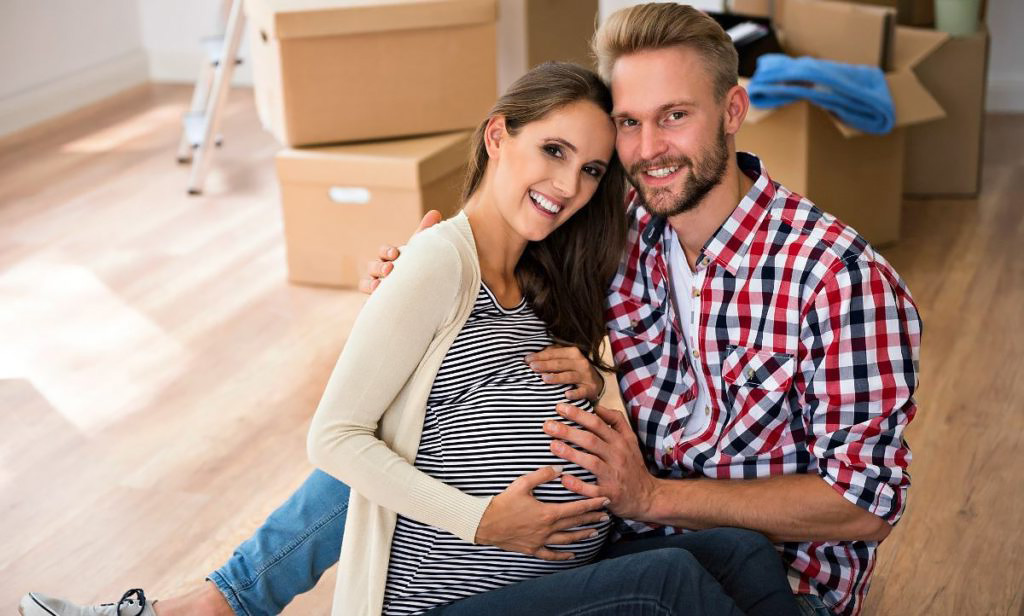 Waiting for a better season might have greater consequences like missing out on a job opportunity or delaying an important life goal. Furthermore, if you're a move up buyer you'll actually experience a net gain by selling and buying in the winter. Consider this, 3.6% on the sale of a $200,000 home amounts to $7,200, while if you recall that same 3.6% on a $400,000 home amounts to $14,400, a 200% difference. See our tips for a fast home sale to help plan your move when life happens fast.
2. Is your home in the best shape to sell?
Consider how much time and effort it will take to prepare your home for sale. If your goal is to sell fast, then it might be better to focus on minor repairs and cosmetic updates with short, predictable timelines. If you're not in a hurry then working with your real estate agent to choosing the right remodeling projects can be a great way to add value to your home and maximize your sale price.
You may also want to skip the home prep and repair work all together. One option is to list your home and adjust the price to reflect its condition. You could also get an offer from an Ohio iBuyer. For example, you can request a competitive, all-cash offer from us online without having to show or list your home. If repairs are needed, our investor partners will prepare an estimate and adjust their offer to account for the costs of these repairs. We let you choose your close date and will even close and allow you to lease the property back until you are ready to close. Not interested in keeping all of your belongings and need help with "clean out", we can help here as well.
Learn how selling through our Columbus OH Home Trade In program works.
3. Is the local housing market working in your favor?
Apart from seasonal trends, there are other market forces at work. You'll often hear the real estate market described as either a "buyer's market" or a "seller's market" depending on how competitive it is to buy versus sell.
To determine the best time to sell, it's important to understand if the conditions of the market where you're selling a home and buying a home are working in your favor. For example, how fast are home prices appreciating in your neighborhood? How does that price growth compare to where you want to buy? Are homes selling quickly? Or has inventory started piling up with slower sales, resulting in price reductions as sellers work to compete for buyers?
We explain how to use data to understand your market on our local real estate trends page, where you can explore market data for your zip code. For a macro perspective on the Columbus and Central Ohio housing market, see our monthly market reports.
4. Can you afford to sell your home?
From agent fees to home improvements to unexpected concessions, the total cost of selling a home can add up to nine percent of the sale price.
According to recent data from Bankrate, most homeowners do not build enough equity in their home to offset buying, closing, and moving costs until they've been in their home for around five years. Interested in estimating your costs and net proceeds a get a clearer picture of how much money you'll pocket after selling your home, contact us.
5. The total cost of buying your new home
Once you understand how much it will cost to sell your home you can start building a budget for buying your replacement property. Of course, the list price isn't the price you pay unless you intend to pay cash for your new home. If you intend to finance your purchase your costs include your down payment (usually 3-20% of the purchase price however, there are loan programs such as USDA Loans that offer zero down programs), closing costs (average 1.49 to 2.98% of the purchase price of the home, as well as the cost of moving. just the beginning of the costs involved.
-> See our guide on how much it costs to buy a house for more information on our analysis and to get an idea of all the expenses involved.
What to expect if you can't sell in the spring
Selling in the spring clearly has its benefits. Unfortunately, not everyone has the luxury of timing their sale within this brief three month window. That said, depending on your location and personal priorities, the data above shows there are pros and cons to selling your home no matter the season.
Selling your home in the summer
According to the data, selling in the summer often provides almost as much advantage as the spring. Typically, the days on market are still low and the sale-to-list ratios are near their highs well into August. However, there are still trade-offs to consider.
Pros
Urgency is increasing for buyers who need to move in before the school year starts.
As per the data, fewer new listings are added to the market than in the spring, which means sellers have less competition from other listings.
Sellers can be more strategic since they will have a clear idea of how the market has performed during the peak months.
Cons
Depending on the weather, it may just be too hot for buyers to come out. Additionally, many families will take vacations just prior to the start of the school year which often leads to a slow down this time of year.
There are typically fewer buyers in the market in the mid to late summer as many have already closed on their dream home in the spring.
You might face competition from other sellers who are desperate to move in time for fall and therefore are willing to slash their price and offer more concessions to more aggressively compete for the remaining buyers.
Selling a home in the fall
Sure, the holidays are approaching, but the in-laws aren't on your doorstep quite yet. Things have slowed down considerably since the spring, but home buying activity is still robust in many markets.
Pros
After selling activity peaks in May, fewer new listings hit the market each consecutive month in the fall. This means sellers have less competition as buyer choices dwindle. This makes the fall (and winter a more ideal time to sell a home which has been as well prepared for market in the form of updates and improvements).
Motivated buyers may be eager to close before the holidays so a well-timed fall listing could add just the right amount of pressure.
Your cost of purchasing your next home could be much lower than in the spring, which could ultimately save you money on your move especially if you're a move up buyer.
Cons
Home sales usually slow beginning in October however, this isn't always an extreme event. In the fall of 2019, from September to October, the median days on market increased by just 5 days in Central Ohio. There is an inverse relationship between the price at which a home sells and the time it spends on market as evidenced by the fact the average days on market for a home in May was 23, while the average sales price was $262,344, compared to 31 and $239,729 in October.
Since most buyers who are out in the fall are not feeling the pressure of moving before the school year begins, their timeline may be more flexible and mean they are willing to wait to get what they want.
The weather is beginning to get unpredictable in some markets, making it more difficult to time showings and make repairs.
Selling your home in the winter
Winter is by far the scorned stepchild of homebuying seasons and the cons, in some cases, are obvious. But there are a few key advantages to selling in the winter that may surprise you.
Pros
Many homes on the market in the winter have been sitting for months, are often less desirable homes, and may (still) be overpriced. Your new listing could catch the eye of buyers who have been searching to no avail.
You won't have to spend as much money preparing your landscaping especially if there is snow on the ground at the time you list your home.
Winter buyers are likely serious buyers. Yes, your open house may have fewer visitors, but those who brave the elements to check out your listing are probably serious about finding a home.
With winter being a slow season for contractors it may be the perfect time to make home improvements or save money on necessary repairs that crop up during your inspection.
Cons
Although the buyers may be more serious, many of them are also looking for a deal. Beware the bargain hunters if you list in winter.
The holidays. Between the sellers, the buyers, real estate agents, mortgage brokers and all of the other parties involved, it's hard enough to get everybody on the same page and close a transaction smoothly. A busy holiday season complicates the process dramatically.
Takeaways
The best time to sell your home is the time that makes the most sense for you. It's true that homes tend to sell more quickly and for more money in the spring, but that doesn't mean that listing your home in May will guarantee an ideal outcome.
Many of the homes that are sold in the slow months at the end of the year were, after all, listed in the spring. They just didn't sell. This could be because the sellers over priced the listing, which is one of the most common reasons that homes sit on the market.
By doing your research, pricing your home competitively and choosing the right agent to list your home, you've already set yourself up for success.
If you, or someone you know is considering Buying or Selling a Home in Columbus, Ohio please give us a call and we'd be happy to assist you!
The Opland Group Specializes in Real Estate Sales, Luxury Home Sales, Short Sales in; Bexley 43209 Columbus 43201 43206 43214 43215 Delaware 43015 Downtown Dublin 43016 43017 Gahanna 43219 43230 Grandview Heights 43212 Galena 43021 Hilliard 43026 Lewis Center 43035 New Albany 43054 Pickerington 43147 Polaris Powell 43065 Upper Arlington 43220 43221 Westerville 43081 43082 Worthington 43235