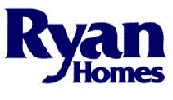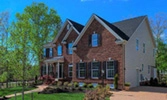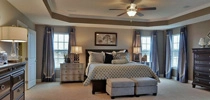 Perfecting the Craft of Homebuilding
What began in 1948 as a small, family-run business in Pittsburgh has evolved into one of the top five home builders in the nation. Today, Ryan Homes builds new homes in twenty-seven metropolitan areas in fourteen states and the District of Columbia. Ryan Homes is a proud member of the NVR family, a distinguished group that also includes NVHomes, Fox Ridge Homes, and NVR Mortgage.
What is the secret of their success? There are several: unparalleled customer service, innovative designs, quality construction, affordable prices, and desirable communities in prime locations. Not to mention their industry-leading comprehensive warranty coverage and customer care after move-in. It's no coincidence that customer referrals are responsible for a large percentage of their home sales. First-time buyer, move-up buyer, empty nester—buyers of all ages and stages of life can find exactly what they are looking for in a Ryan home.
Passionate Commitment
Ryan Homes has an unwavering commitment to building. Not just building new homes, but building trust. Relationships. Peace of mind. They are both knowledgeable and passionate about every aspect of what they do, and do all they can to communicate that knowledge and passion to homebuyers. They know how important your new home is to you; that's why each home they build is so important.
Impeccable Quality
Perhaps the most important difference is their homes themselves. One step inside a Ryan home gives a first impression of quality. But Ryan quality goes much deeper. Each home they build goes through a series of quality inspections by their subcontractors and project managers, followed by a final Quality Assurance Inspection by an independent third party. That's why 98 percent of their buyers say they would recommend Ryan Homes to family and friends. They've been building top-quality new homes for over sixty years now, and all that experience shows in each new home they build.


Individual Attention
They guide each customer throughout the entire homebuilding process, from well before construction begins until long after move-in day. And having an in-house mortgage company, NVR Mortgage, enables them to offer comprehensive, personalized financing programs. Customers who choose NVR Mortgage enjoy competitive rates and a financing process that's simplified, streamlined, and customized to suit their specific needs.
Builtsmart
A better-built home enhances your life by creating an environment that not only lets you live in brilliant style, but also makes you feel better. That's the thinking behind Ryan Homes' BuiltSmart. Their whole-house approach provides owners the highest levels of performance, comfort and savings in four crucial areas:
Efficiency
ENERGY STAR® appliances that use up to 50% less water
and electricity
Comfort
Superior insulation and high-efficiency HVAC systems to better
maintain your home's temperature
Quality
Advanced construction methods and independent third-party
quality inspections
Environment
Green building practices and environmentally friendly materials in
cabinetry, carpeting, siding, paints and landscaping
Ryan Homes believes you should spend more time enjoying your new home and less time worrying about energy costs. So they show you just how much you can save, up front and each home they sell comes with its own specific HERS® (Home Energy Rating System) score, which lets you calculate savings and compare your Ryan home's energy usage to other homes on the market.  Ryan homes are built to the highest energy efficiency standards to save you up to 30% on your monthly energy costs.
Communities
Radiating outward from Columbus, Central Ohio is home to an eclectic range of communities. Ryan Homes offers a generous catalogue of communities and floor plans to choose from. Their communities are spread throughout many of the metro's school districts, and offer access to a wide range of education choices including many of the areas top school districts.
If you are a buyer considering a new build inventory home or if you'd like to select a lot and build a custom home please, call us today!  Our team of experts will assist you every step of the way and we offer all of our client's one stop shopping.  Furthermore their is no cost to you for our service as the builder covers this expense!  Call me today at 614.332.6984 to get started!