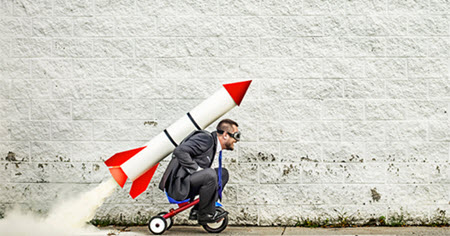 It's no secret that the Columbus and Central Ohio Area real estate market can be a challenge. With increasing prices, ample demand, and limited inventory, the search for a home can often leave buyers feeling frustrated wondering not only if they'll ever find their find their dream home, but how to go about finding homes first and before other competing buyers and without having to rush out to see every new listing within minutes of it hitting the market.
We get it. And we have a solution. Our site, www.JasonOpland.com has quickly become the most comprehensive source for home listings in the Columbus and Central Ohio area by organizing both MLS and non-MLS listings on behalf of our buyers. We have effectively established ourselves as the competitive advantage for potential buyers and could be the difference between a real estate surrender and a home buying victory. Our site includes Hidden Housing Inventory that including: Coming Soon Listings, Pocket Listings, Off Market Listings, For Sale By Owner Listings (FSBO) and more!
More listings than any other service 
The logic behind this part of our model is simple: The more listings potential buyers have access to, the more likely they are to find homes that fit their budget, location, and size requirements. With this in mind, we have built our platform on a foundation of offering the most comprehensive profile of real estate listings in the Central Ohio Area. We have a process to data mine listings that are not available through the MLS. We have more local listings than Realtor.com, Trulia, or Zillow. Why the disparity? In addition to pulling in the thousands of MLS homes for sale, we offers access to private, agent-represented listings when you work with one of our trusted agents.
Ability to connect with experienced agents
We all know real estate agents, but how do we know if they're any good at their profession and can win you business?  Especially when every agent claims to be a "top performer."  Our team consists of agents who are all within the top 15% for performance in the markets they serve. These agents are also specialists, and whether you are looking for a buyer's agent or a sellers agent you will get an agent who specializes in either buying, or selling home in the area(s) you are looking. Our buyer's agents take an active role in home search and are able to complement MLS search with non-MLS search.  There are more homes for sale than reflected on the consumer search portals and search tools that display only MLS listings.
Learn how to play the game of seasonality
Like most markets, there is an ebb and flow to real estate that causes a distinct seasonality in buying and selling. New home listings spike in March and April before dipping to their lowest between November and January—often leading sellers to pull listings from MLS, then relist when the market picks back up. Although these homes aren't publicly listed during this period, many are still for sale in our channel. It can be a strategic move to shop during this time because sellers are often especially motivated and there may be less competition.
If you, or someone you know is considering Buying or Selling a Home in Columbus, Ohio please contact The Opland Group. We offer professional real estate advice and look forward to helping you achieve your real estate goals!
The Opland Group Specializes in Real Estate Sales, Luxury Home Sales, Short Sales in; Bexley 43209 Columbus 43201 43206 43214 43215 Delaware 43015 Dublin 43016 43017 Gahanna 43219 43230 Grandview Heights 43212 Hilliard 43026 Lewis Center 43035 Marysville 43040 43041 New Albany 43054 Pickerington 43147 Powell 43065 Upper Arlington 43220 43221 Westerville 43081 43082 Worthington 43235