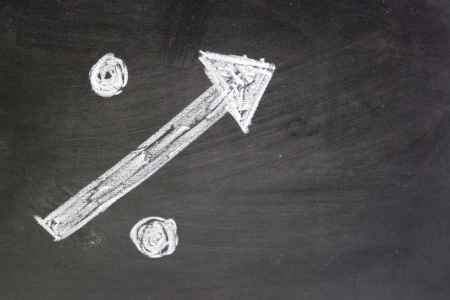 Last week, the Federal Reserve raised interest rates for the third time in 15 months.
At the same time, they signaled there could be at least two additional hikes in store this year, and more over the coming several years.
The good news first: That means savings rates will continue to edge higher.
The bad news? Borrowing is about to get more expensive.
How much more expensive?
We've been crunching the numbers based on the Fed's announcement last week.
Mortgages
A $400,000 fixed-rate mortgage would have a $1,796 monthly payment at the current 3.5 percent rate. If the prospective borrower waited until that rate goes up another full percent to 4.5 percent, that monthly payment would rise to $2,026.
Mortgage rates already rose before the last week's rate hike. And again the Fed is expected to raise rates at least two more times this year, so mortgage rates are only going higher. If you're shopping for a mortgage, lock in a rate as soon as you can.
Check out our mortgage calculator to see how rate changes can affect your monthly mortgage payments.
Home equity
Each quarter-point hike on a $30,000 HELOC results in an additional $6.25 a month. After four rate hikes, that's a cumulative change of $25 a month.
Home equity lines of credit are tied to the prime rate, which goes up after a Fed hike. HELOC rates won't increase as fast as mortgage rates, but act sooner than later.
Car loans
Each quarter-point difference on a $25,000 car loan amounts to $3 a month. Or after four rate hikes, that goes up to $12 a month.
Auto loan rates are still low.
If you, or someone you know is considering Buying or Selling a Home in Columbus, Ohio please contact The Opland Group. We offer professional real estate advice and look forward to helping you achieve your real estate goals!
The Opland Group Specializes in Real Estate Sales, Luxury Home Sales, Short Sales in; Bexley 43209 Columbus 43201 43206 43214 43215 Delaware 43015 Dublin 43016 43017 Gahanna 43219 43230 Grandview Heights 43212 Hilliard 43026 Lewis Center 43035 Marysville 43040 43041 New Albany 43054 Pickerington 43147 Powell 43065 Upper Arlington 43220 43221 Westerville 43081 43082 Worthington 43235