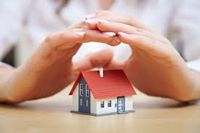 A little detective work can reveal a lot about a property's history, and could save you from unexpected surprises later. If you're buying a home, it's a good idea to request a C.L.U.E. report at the time you make your initial offer. If there's been serious damage and/or insurance related repairs to the house, you'll not only be aware but you can let your home inspector know what to look for.
If you're selling your home, reviewing the C.L.U.E. report before listing your house allows you to be completely honest to prospective buyers and gives your potential buyer additional peace of mind. You can also check repairs to ensure past problems have been properly fixed.
Information Provided by a C.L.U.E. Report:
A C.L.U.E. (Comprehensive Loss Underwriting Exchange) Report provides dates of claims, insurance company(ies) involved, the type of policy, whether loss was related to a named catastrophe, location of the loss (on or off property), the amount paid and cause of the loss.
Time Periods Covered by the CLUE Report:
The report goes back five years into the history of a property. It is standard industry practice to purge losses over five years old.
Who Can Order the Report and on Which Properties:
Only the owner of the property or an insurer can order the report. The request for the report must come from the property seller or the home's buyer. Reports for a primary residence can be ordered immediately on the internet from ChoicePoint® (Buy Direct), the company that compiles them. Reports for vacation or rental properties must be requested by mail.
The Importance of the Report in a Real Estate Transaction:
Homeowners are required to complete a Residential Property Disclosure, this is the homeowner's statement of the property's condition and disclosure of defects and/or other information about the condition of the property's condition actually known by the owner. The C.L.U.E. Report could provide loss information which the current owner isn't even aware of if the damage occurred prior to their period of ownership. As a buyer, this important information might cause you to reconsider the purchase of the home. If there had been a loss paid due to water damage and toxic mold, you might pass on the deal, as not only could this make it expensive or very difficult to get insurance for the home, but this could also affect the home's resale.
The Cost of the Report:
A report can be ordered at a cost of $19.50 per address. Considering the importance of the information these reports provide this is a small price to pay however, you can also contact Jenny McGhee with Liberty Mutual to request a free report.
Additional Information:
Every consumer also has the right to see his or her C.L.U.E. report and to dispute inaccurate information. The law allows you to obtain one free copy a year. You can get this from LexisNexis. If you find a mistake in your C.L.U.E. report, take action. Just like with a credit report, you can file a dispute to have inaccurate information corrected.
If you find a mistake in your report, contact LexisNexis. LexisNexis has 30 days to investigate the matter. It then will report the result of its findings to you by mail. If the matter hasn't been resolved to your satisfaction, you can submit a brief statement about the dispute that will appear in all future reports containing the disputed information.
If you, or someone you know is considering Buying or Selling a Home in Central, Ohio please contact The Opland Group. We offer professional real estate advice and look forward to helping you achieve your real estate goals!
The Opland Group Specializes in Real Estate Sales, Luxury Home Sales, Short Sales in; Bexley Columbus Delaware Downtown Dublin Gahanna Grandview Heights Granville Grove City Groveport Hilliard Lewis Center New Albany Pickerington Polaris Powell Upper Arlington Westerville Worthington