The spring housing market is off to the races! The inventory of homes for sale in Columbus and Central Ohio is increasing, buyers are out in force, and interest rates have remained low, piquing the interest of buyers and sellers previously on the fence about making a move.
New research from realtor.com shows that the first week of April is actually the best time to list your house for sale! The report used "trends in median listing prices, views per property on realtor.com, home price drops, median days on market, and number of listings on the market over the last three years," to determine a ranking for every week of the year.
Listing your home in the first week of April contributes 14x more property views, 5% less competition from other home sellers, and results in the home being sold 6 days faster!
Below is a graph indicating the average score for each month of the year.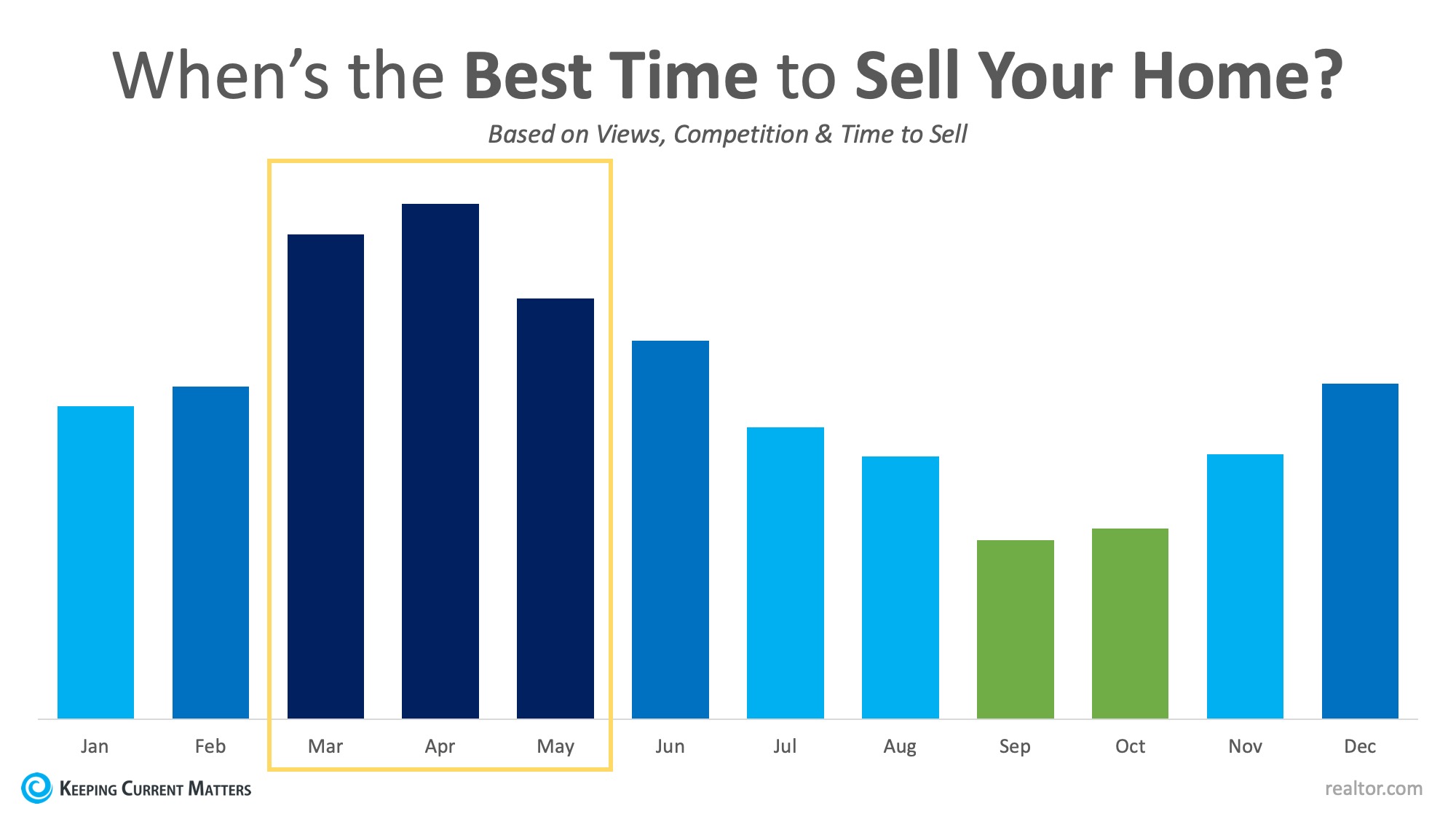 It should come as no surprise that April and May dominate as the best months to sell a home in Columbus and Central Ohio. The second quarter of the year (April, May, June) is referred to as the Spring Selling Season, when competition is fierce among buyer's to find a dream home, often leading to bidding wars.
If you're thinking of selling your home this year, the time to list is NOW! According to the National Association of Realtors, 41% of homes sold last month were on the market for less than 30 days! If you list now, you'll have a really good chance to sell in April or May, setting yourself up for the most exposure!
While many homeowners are electing not to list and sell their current homes this out of concern for finding a home to purchase, and timing their transactions we have a solution to this problem and it doesn't include a costly bridge loan and in fact our solution will likely net you more from the sale of your current home! If you are one of these owners call us today to learn how we can assist you in locating a home to buy before you sell, and possibly a buyer in place to purchase your home once we've identified your new home!
Bottom Line
If you're interested in selling your Central Ohio home we'd encourage you to give us a call so we can show you the market conditions in your neighborhood and help you to get the most exposure and the most money for your home!
Interested in Learning What Your Home is Worth in Today's Market?
Click here for a FREE – NO OBLIGATION Analysis to find out what your home is worth