After examining data on 2,754 municipalities across the country, Business Insider put together a list of America's 50 best suburbs. They considered suburbs with populations between 5,000 and 100,000 within 40 kilometers of the nearest metropolitan area. They also factored in average commute times, median household income, poverty and crime rates, public-school ratings from GreatSchools.org, and a measure of housing affordability. Click here to see their full methodology.
Their list was dominated by the Midwest, or more specifically by Ohio suburbs. This is likely due to several factors, most notably a reasonable cost of living.
The Number 1 Spot was claimed by New Albany, which is located a short 21-minute drive from downtown Columbus and has a population of just 8,135 with a median household income of $185,076. The poverty rate in the idyllic community is a low 1.2%.
EDUCATION
The tiny community scores high marks for its 200-acre learning campus for grades K-12. Every school within the district has earned a national Blue Ribbon School of Excellence by the U.S. Department of Education.
HOUSING
With a home ownership rate of nearly 94%, the median home value in New Albany is $485,200. Home prices in New Albany start at $200,000 and topping out at $5,184,000 for recent sales. Search New Albany Ohio Homes For Sale .
The New Albany Country Club (and it's many neighborhoods including Fenway, Lambton Park, Hawksmoor, Highgrove, Ebrington, Wiveliscombe), Ackerly Park, New Albany Links are among the area's most sought-after neighborhoods.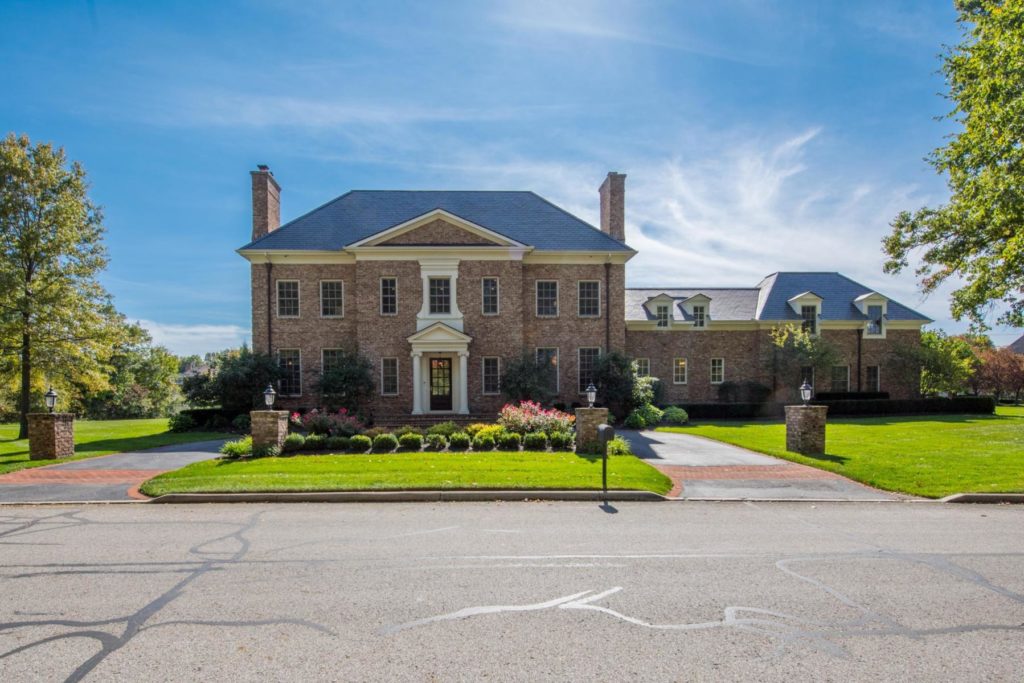 RECREATION
Thirty miles of walking trails connect the quintessential neighborhoods to Market Square, a pedestrian-friendly destination full of shops, cafés, and the New Albany Farmers Market.
Residents of New Albany stay active with over 600 acres of public parks and green space. Between Bevelhymer Park, Thompson Road Park, and Wexner Community Park, locals have access to baseball, football, soccer, and lacrosse fields, tennis and basketball courts, playgrounds, and plenty of walking trails.
There's also the thirteen million dollar, 55,000 square foot, state of the art Heit Center, a health and wellness center focused on addressing the unique needs of each individual to improve the collective health of the entire community. The center is the result of a partnership between the City of New Albany, Nationwide Children's Hospital, The Ohio State University and Healthy New Albany. The facility includes a gym and fitness center, a demonstration kitchen, an indoor pool a health care and injury center by The Ohio State Wexner Medical Center, and an orthopedic and sports medicine clinic for children and adolescents by Nationwide Childrens Hospital.
The core inspiration and namesake for the center is Philip Heit, who is also the driving force behind making New Albany one of the healthiest communities in the country. Heit is a Professor Emeritus of Physical Activity and Educational Services at The Ohio State University and the founder of Healthy New Albany, the New Albany Club and the New Albany Walking Classic— the nation's largest walking-only race.
New Albany is also home to the New Albany Classic Grand Prix, the top specialty equestrian event in the nation that raises awareness of domestic violence.
For a dose of culture, the Jeanne B. McCoy Community Center for the Arts promises live music, theater, dance, and a series of lectures. The center also hosts local school productions.
Its premier gem is the New Albany Country Club, which features the 27-hole Jack Nicklaus championship golf course. Members also enjoy a grand clubhouse with three restaurants and a 250-seat ballroom, 18 tennis courts, five pools, a 30,000-square-foot health club.
From its annual Fourth of July and Founder's Day parades to special events like the Taste of New Albany, this Ohio suburb is "a master planned community built upon the best traditions of small town America."
Additional Central Ohio Suburbs that made the list include:
Powell, OH at No. 12
Dublin, OH at No. 16
Upper Arlington, OH at No. 26
Bexley, OH at No. 35
If you, or someone you know is considering Buying or Selling a Home in Columbus, Ohio please give us a call and we'd be happy to assist you!
The Opland Group Specializes in Real Estate Sales, Luxury Home Sales, Short Sales in; Bexley 43209 Columbus 43201 43206 43214 43215 Delaware 43015 Downtown Dublin 43016 43017 Gahanna 43219 43230 Grandview Heights 43212 Galena 43021 Hilliard 43026 Lewis Center 43035 New Albany 43054 Pickeringto, 43147 Polaris Powell 43065 Upper Arlington 43220 43221 Westerville 43081 43082 Worthington 43235