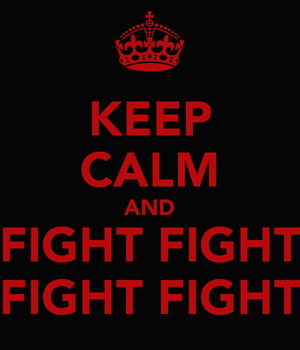 Thinking of buying or selling a home? Even when both sides agree on a price, the deal could fall apart thanks to an under-appraisal.
Short appraisals typically arise in a declining housing market because the lack of recent comparable area homes sales, or "comps," making it difficult for appraisers to determine the current market value of a property. Short appraisals are also common in rising markets as appraisers are reluctant to confirm purchases prices that might appear to exceed the value supported by the comps and current rate of appreciation in the community/neighborhood the subject property is located.
Appraisals are largely based on prices recently paid for comparable local properties. Over the past decade, finding comps that accurately reflect values has been a challenge as values rose quickly during the boom and fell just as fast during the bust. Discounts paid for foreclosures and short sales have created a dual price structure between normal and distress sales.
Today many buyers rely on popular online valuation tools, called AVMs or automated valuation models, instead of a comparable market analysis from a real estate professional. AVMs give fast property value estimates, but they often differ greatly from appraised values because they are determined by algorithms using available local price data, not actual inspections of the property. During this time of record low home values, it's no wonder that more and more appraisals are coming in below prices that buyers and sellers have agreed on.
The Home Valuation Code of Conduct, or HVCC has compounded the problem. The HVCC prohibits Fannie Mae and Freddie Mac lenders from having direct contact with appraisers.
As a result, most lenders have opted to work through appraisal management companies, or AMCs, whose pool of residential appraisers includes those with limited training and/or little familiarity with the geographic area being appraised.
Protect Yourself
How can you protect yourself from short appraisals? Here are some suggestions for buyers and sellers. If you're a buyer:
Insist that your Realtor/Lender confirm the appraiser serves your county, and is not coming from a neighboring county. After all, you're paying him or her.
Request that the appraiser have a residential appraiser certification and a professional designation. Examples include the Appraisal Institute's senior residential appraiser, or SRA, or member of the Appraisal Institute, or MAI, designations.
You or your Realtor can also meet the appraiser when s/he inspects the home and share your knowledge of factors that could impact the value such as recent short sales and foreclosures that might skew the comps, or improvements and features that impact the value which the appraiser might miss.
Many appraisers are just pulling up data out of MLS (Multiple Listing Service) or off the deed at the courthouse and not checking it out, most good appraisers will appreciate the additional information.
And yes, you can speak with your appraiser; only your lender is prohibited from doing so.
It may seem ironic that buyers would want the homes they want to buy to appraise for as much or more than they are willing to pay. Remember, the purpose of the appraisal is not to help you get a better price, but to protect your lender should you default. The lender wants assurance that your home will be worth enough to recoup their investment.
Even if you have a great job, sterling credit, an adequate down payment and money in the bank, your lender will still want a conservative appraisal. In light of losses they have taken on the millions of foreclosures in recent years and the tough times many banks have had on Wall Street, lenders are taking no chances these days. They are more interested in protecting themselves from a loss than they are in giving you a loan.
If you're a seller:
Get an appraisal before you list a home. Search for a qualified appraiser in your area on the Appraisal Institute site.
Use the appraisal to set a realistic listing price for your home.
Give a copy of your prelisting appraisal to the buyer's appraiser. They won't be offended, and in fact the more professional appraisers will understand that you're just trying to add more data and another perspective and assist them in doing their job.
Question a low appraisal. There's always a chance the appraiser or a supervisor will take into account new or overlooked information.
What to Do When an Appraisal Comes in Low?
Whether it's an appraisal on your dream home that's come in below the price the seller has accepted, or an appraisal required for the refinacing of your current home?
Chances are that raising the cash for your down payment and closing cost has tapped you out. Finding thousands more to make up the difference between the appraised value and the contracted amount is probably out of the question.
You're not the only buyer who has hit the low appraisal snag however, you don't have to walk away. You can fight back. You have options, and chances are you can find a way to make the deal work without increasing your down payment.
Here are Five Steps You Can Take to Fight a Low Appraisal:
1. Get the seller to lower the price. By far, this is the easiest solution, especially if your appraisal comes in less than 10 percent of the contract price. Obviously, a lower price is a great idea for the buyer, but why would a seller go along? In July, 2011 the average home in America took about 88 days to sell. Demand was soft and time is money. Your seller, particularly if they are selling to buy another home, could be in a real bind if you are forced to back out and they have to put the house back on the market again. After all, there is no guarantee that if you walk away, the seller won't receive a low or even lower appraisal from the next buyer's lender. In slow markets (buyer's market), many buyers offer incentives to sellers, such as payment of some or all closing costs. Lowering the price might be a cheaper option for the seller in order to get the deal done on time. Sometimes a bird in the hand is best.

2. Ask the seller to offer to carry a second mortgage for the difference. This solution doesn't cost the seller anything but the buyer incurs greater debt. If the buyer really wants the home but cannot come up with the difference in cash, making payments or a lump sum payment at a later date to the seller is an option. After the escrow closes, sellers often retain the right to discount the second mortgage, and can sell it for less than face value to an investor.

3. Do your research and dispute the appraisal. Is the contract sales price a fair assessment of the property value based on a well-prepared comparable market analysis (CMA) from your real estate agent as opposed to an online AVM? Was the appraisal done by an appraisal management company that may have used a less-than-expert or out-of-town appraiser? Disputing the appraisal may sound a little aggressive but you might be the victim of a poorly prepared appraisal. Do some research first and go to war if you have the ammunition. You have the right to get a copy of the appraisal from the lender and to find out who performed the valuation. What is the appraiser's reputation? Have any complaints been filed with your state appraisal licensing agency? Where is the appraiser based? Did they perform an appraisal in a housing market that they may not know well? Did the appraiser have adequate information about the subject property? If your appraisal was conducted by an out-of-town appraiser unfamiliar with your market, you have every right to demand a new appraisal.
What comparables did they use? Ask your agent and the seller's agent to put together a list of recent comparable sales that justify the agreed-to sales price. Submit that list to the underwriter and ask for a review of the appraisal. Also, ask the agents to call the listing agents of pending sales to try to find out the actual sales price of those properties. Listing agents do not have to disclose the sales price, but many are happy to help because they could find themselves in the same situation. Pending sales are more current and are not closed, so the original appraiser would not have access to them. The key to a successful dispute is data. You will need as much data you can get to back up your dispute.
4. Ask the lender for a new appraisal. Should you find that you have a good case that the appraisal wasn't fair or accurate, ask your lender for a new appraisal, which you may be charged for.

Another strategy is to get two additional, unbiased appraisals and use the average of all three to arrive at a fair price. This is a risky strategy, in light of the fact that another appraisal might not come in higher than your first; it might even be lower if values have fallen.

Depending on how convincing your argument is, the lender has the ability to override the appraisal estimate, which is unlikely, or to order a new appraisal, which is more likely. If a new appraisal is ordered, talk with your agent about somehow splitting the cost with the seller. Perhaps the listing agent and selling agent will split the fee so the buyer does not have to incur additional costs associated with the transaction. Appraisals cost around $400 or so.
5. Get your own, independent appraisal. If you order your own appraisal and your loan is an FHA loan, ask the lender for a list of approved appraisers. Usually the bank will review your appraisal and ask the previous appraiser if they agree or disagree with the newly submitted one.
If the first appraiser disputes your appraisal, the bank may request a third appraisal done by another appraiser, or they may just reject your appraisal.

However, if the first appraiser agrees with the disputes you present, they may adjust their original appraisal and you may get a better price.

If these tactics fail and you cannot make up the shortfall in the appraised value, you may find yourself moving on. If so, be sure that you were protected by a contingency clause in the sales contract, stating that the transaction can be terminated if the home doesn't appraise at, or above, the sales price.

If you, or someone you know is considering Buying or Selling a Home in Columbus, Ohio please contact The Opland Group. We offer professional real estate advice and look forward to helping you achieve your real estate goals!

The Opland Group Specializes in Real Estate Sales, Luxury Home Sales, Short Sales in; Bexley 43209 Columbus 43201 43206 43214 43215 Delaware 43015 Dublin 43016 43017 Gahanna 43219 43230 Grandview Heights 43212 Hilliard 43026 Lewis Center 43035 New Albany 43054 Pickerington Powell 43065 Upper Arlington 43220 43221 Westerville 43081 43082 Worthington 43235