Potential buyers of homes with in-ground swimming pools typically view them as either a relaxing oasis, social hub, and prime way to exercise—or just another maintenance hassle.
Homes with pools have become a target of buyer envy in the era of COVID. Pool additions are soaring, and more house hunters say they want one, this according to HomeLight's Top Agent Insights for Spring 2021 Report.
Prior to the pandemic, many buyers would shun properties with pools, which present maintenance expenses and potential liability. The average pool can cost between $3,000 and $5,000 per year to maintain, according to HomeAdvisor data. Only 2% of REALTORS® in 2018 said that a pool helped to sell a home, but the pandemic has made Americans reevaluate their fondness for pools, which have become a mode of entertainment while sheltering at home. Pool sales have tripled in the last year.
Properties with an in-ground pool are selling for a premium. Real estate professionals surveyed estimate that prior to COVID-19, a house with a pool would net about $16,137 more than a similar house without one. But today those same professionals estimate a house with a pool would sell for an estimated average of $27,199 more. However, if you're considering installing a pool and wondering what the potential ROI (return on investment) might be consider the following. The cost to install an in-ground pool averages $42,480 but upwards of $100,000 to $150,000 for an upscale version.
Demand for pools is expected to remain strong this spring and summer. Sixty-eight percent of real estate professionals say they expect a surge in pool additions in their markets. Pool mania isn't happening only in warmer climates, though. In the Northeast, the additional value that a pool adds has increased by 113%. A home with a pool in the Northeast prior to the pandemic fetched about $14,968 more than a house without one; now such homes would sell for an estimated $31,847 more, according to the report.
With demand surging and most public pools still being closed, some owner's of homes with pools or those looking to add one and offset the expense associated with such may wish to consider Swimply. Swimply is an online swimming pool sharing company offering hourly pool rentals offers one alternative to installing a pool.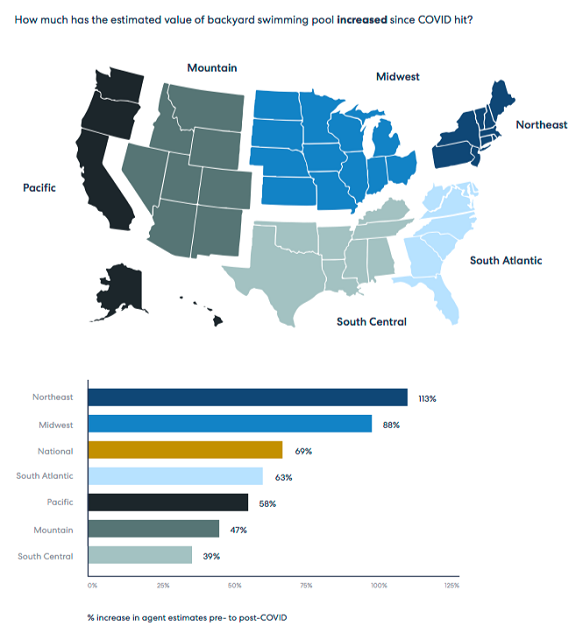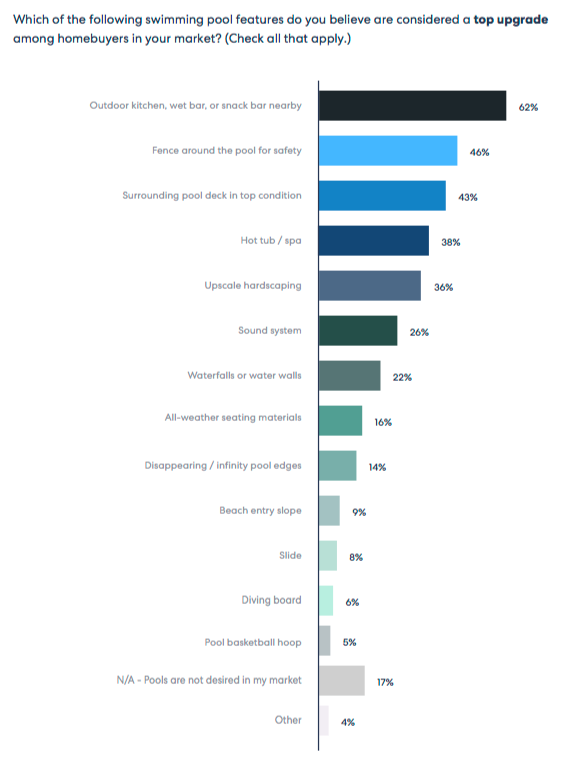 If you, or someone you know is considering Buying or Selling an Investment Property in Columbus, Ohio please give us a call and we'd be happy to assist you!
The Opland Group Specializes in Real Estate Sales, Luxury Home Sales, Short Sales in; Bexley 43209 Columbus 43201 43206 43214 43215 Delaware 43015 Downtown Dublin 43016 43017 Gahanna 43219 43230 Grandview Heights 43212 Galena 43021 Hilliard 43026 Lewis Center 43035 New Albany 43054 Pickerington 43147 Polaris Powell 43065 Upper Arlington 43220 43221 Westerville 43081 43082 Worthington 43235