2021 was the busiest year for both new housing starts and existing home sales since 2006, putting additional pressure on the nation's home builders to pick up the pace without sacrificing quality. 
In the current market, home buyers face a myriad of stressors — from extreme competition to limited supply to rising mortgage rates. For many, a new construction home is an attractive option: the opportunity to fully customize a home, without having to beat other buyers to the closing table. 
In the past, the premium for buying a new single-family home could cost up to 30% more than an existing home — but that gap has narrowed dramatically during the COVID era. 
By December 2021, competitive market conditions drove the median sale price for a newly built home to $377,700 — just 3.7% more than the median price for existing homes on the market of $364,300. 
When it comes to new construction, the assumption is generally that a new home means a problem free structure that won't require updates or repairs for years. The reality is building a home is a complex orchestration involving many different subcontractors and their employees each working on a different system of the house usually without regard to the other house systems. With all the separate activities occurring at the same time, it is nearly impossible for the builder to carefully check all phases of construction. Even the best builders will likely miss something.
Furthermore, municipal building inspections are not the same as home inspections and rather the job of municipal building inspectors is to check for compliance with local building codes. Building codes are minimum standards. While most municipal building inspectors do their best, factors beyond their control limit their effectiveness.
While over 95% of buyers hire a home inspector when purchasing an existing home about 14% of new home buyers—or one in seven—forgo a home inspection. But this might be a big mistake.
As stated, new homes can turn up problems too and for those who did do an inspection, 65% report they uncovered issues with their newly constructed home. The majority of those problems were minor and did not delay closing. However, about a quarter—24%—of new home buyers report their home did not pass the first inspection. Thirty-two percent said the inspector found minor issues. Thirty percent of buyers said their home passed the first inspection.
With builders, subcontractors, and vendors operating at full capacity racing to meet deadlines, it shouldn't be too surprising to learn that some details are missed during the home building process.
Some of the most common items uncovered through a home inspection are big-ticket items and crucial home components, like the HVAC system. Another common issue that turns up is safety related, such as rickety banisters and loose wiring.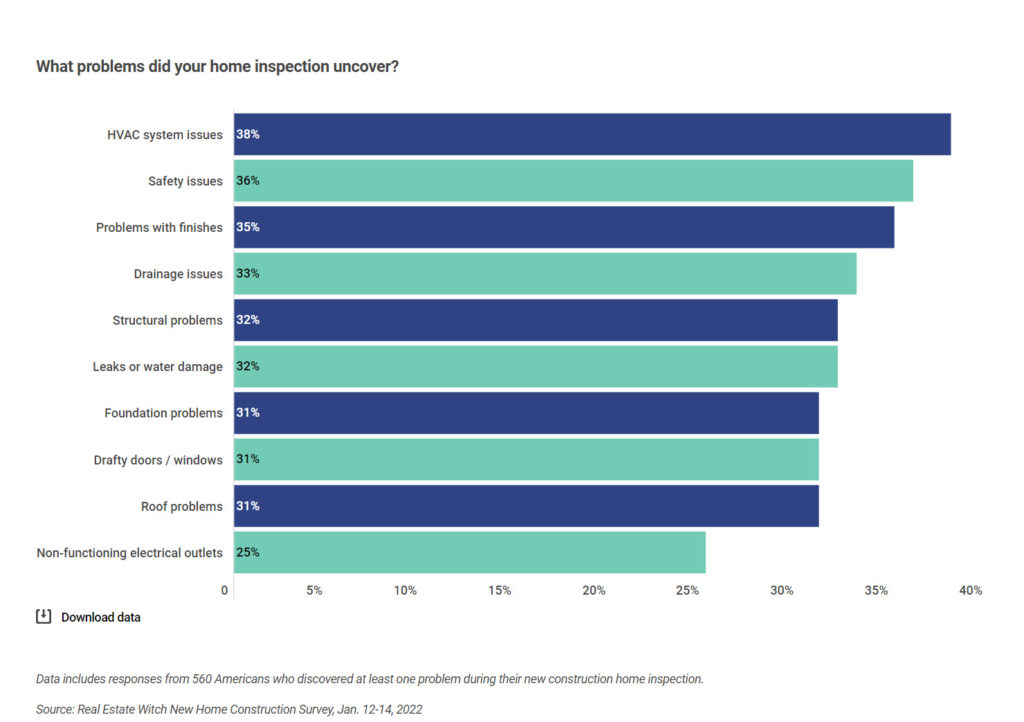 Nearly nine in 10 newly built homes require premature maintenance measures, even though no one had lived in the house before, the study finds. Those premature repairs or maintenance issues are most likely to involve the following.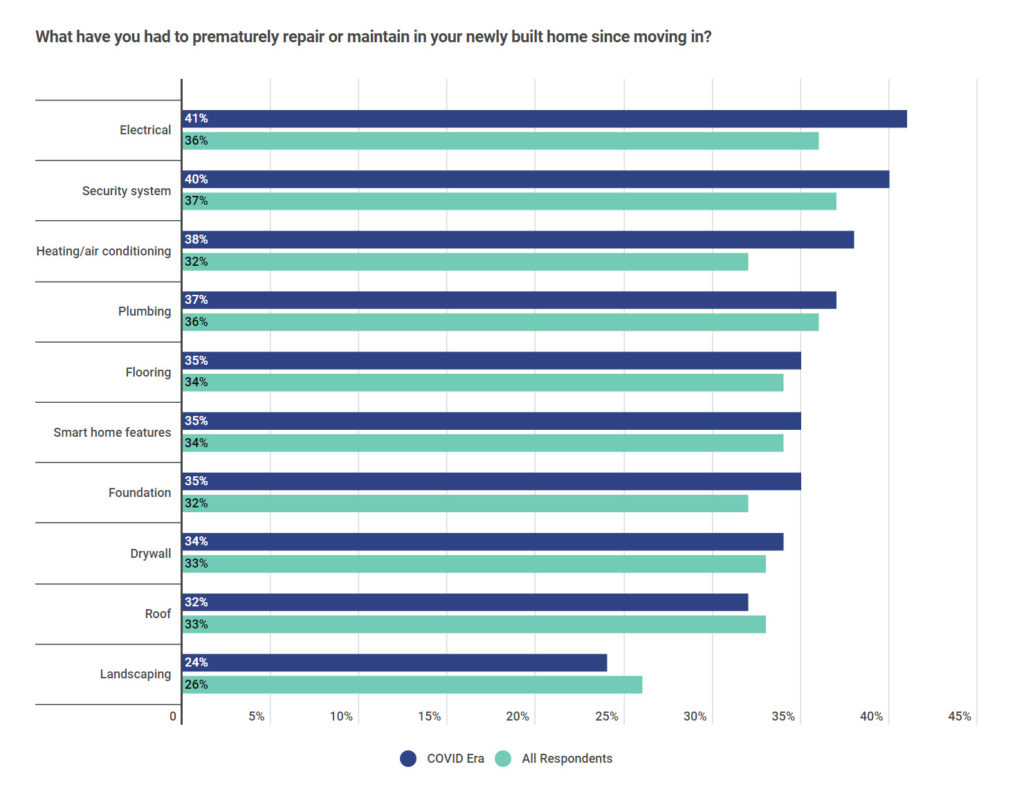 If you, or someone you know is considering Buying or Selling a Home in Columbus, Ohio please give us a call and we'd be happy to assist you!
The Opland Group Specializes in Real Estate Sales, Luxury Home Sales, Short Sales in; Bexley 43209 Columbus 43201 43206 43214 43215 Delaware 43015 Downtown Dublin 43016 43017 Gahanna 43219 43230 Grandview Heights 43212 Galena 43021 Hilliard 43026 Lewis Center 43035 New Albany 43054 Pickerington 43147 Polaris Powell 43065 Upper Arlington 43220 43221 Westerville 43081 43082 Worthington 43235