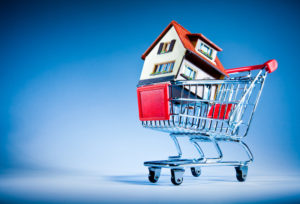 Home Buyer Advantage Starts Now
If you've been aching to buy a home but haven't been able to seal the deal— we feel your pain. After all, pent-up demand left over from tight supply over the past two years, against the backdrop of mortgage rates remaining near three-year lows, combined with continued low inventory levels and fewer homes for sale each month than we had a year prior. Despite these factors demand continued to grow and as a result, the market has somehow produced more sales from that lower inventory.
How is that even possible? Homes for sale have spent less time on the market. Simply put, well-priced homes in sought-after neighborhoods move quickly and there were far fewer homes that failed to sell as some buyers decided to compromise on their purchases in an effort to lock in today's low interest rates.
Successful buyers this year have had to bring their A-game, which means they are…
Pre-approved for a mortgage
Working with an expert and responsive local Realtor®
Laser-focused on their needs, ready to make a decision rapidly
Willing to avoid contingencies or making too many demands of sellers
But buyers will be happy to learn the market just shifted a bit in their favor. The number of homes for sale in central Ohio rose 8.3% to 6,402 in July 2016 compared to the previous month. Although this is down almost twenty percent from last year, it's the highest level of inventory seen in 2016 according to the Columbus REALTORS® Multiple Listing Service..
Another reason buyers have relatively more leverage now is because of the calendar. The real estate cycle is shifting into its slower fall phase, and we see it evident in the median days on market.
In July, active listings remained on the market an average of 33 days. In August, that crept up to 45. The reason for the median age increasing is that while inventory is seasonal as well, it peaks later than sales (July rather than June), and the difference between the lowest inventory month of the year and the highest inventory month of the year is only 20%.
In other words, there is a fairly consistent number of homes for sale in any given month.
At the same time, demand follows a more extreme seasonal pattern. The busiest month on average is June, and June has almost 75% more sales than December, the slowest month of the year.
Why is that? Well, the weather plays a big role. Most buyers prefer to move in the spring and summer when the weather is better.
The school calendar also plays a role. Fewer people want to move when school is in session.
We're also creatures of habit, so we've learned the behavior of buying in the spring. I think this effect is actually the strongest, because the seasonal pattern exists even in temperate places and areas where the population (for example, with many retirees) should care less about the school calendar.
This annual cycle shifts to favor buyers in the fall and winter. From now until January, buyers will have more inventory available relative to each sale with each passing month.
The cycle will shift again to favor sellers starting in February.
When the cycle favors buyers, prices weaken and inventory sits longer.
So even in a tough "seller's market" like this one, the cycle can be your friend if you are willing to buy when others aren't as interested.
In fact, the month that most favors buyers is January.
I'd still advise bringing your A-game, whatever the month. And talk to a local Realtor about the cycle in your market, as it can vary locally.
For more on this topic see When is the Best Time of Year to Buy a Home
If you, or someone you know is considering Buying or Selling a Home in Columbus, Ohio please contact The Opland Group. We offer professional real estate advice and look forward to helping you achieve your real estate goals!
The Opland Group Specializes in Real Estate Sales, Luxury Home Sales, Short Sales in; Bexley 43209 Columbus 43201 43206 43214 43215 Delaware 43015 Dublin 43016 43017 Gahanna 43219 43230 Grandview Heights 43212 Hilliard 43026 Lewis Center 43035 New Albany 43054 Pickerington Powell 43065 Upper Arlington 43220 43221 Westerville 43081 43082 Worthington 43235