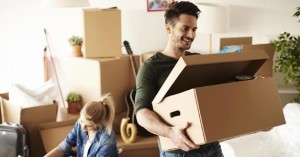 Moving can be a very stressful and traumatic experience, no matter how short the distance. When you relocate to a new city, or an entirely different state it is even more difficult! In most instances you are moving into the unknown, and probably don't know much about the different school systems, neighborhoods or perhaps even what the climate is like!
In order to feel more confident about your move it's important that you know as much about your destination as possible. The most effective and efficient way to take on this enormous task is to engage the services of a Realtor who specializes in the area and knows the local market. If you are anticipating a job transfer or relocation into the Central Ohio area, The Opland Group would like to extend our professional real estate and relocation services to you!
The  Opland Group maintains high ethical standards and business practices, offers extensive knowledge of the Columbus area real estate markets and out-performs all others in quality of service. Please take advantage of the complimentary Columbus area resources  that we have to offer, familiarize yourself with Central Ohio real estate communities, review our client's testimonials, and get to know the The Opland Group.
Considering where to buy is only the start and in fact your move will include a host of other decisions including but not limited to financing options and the specific features and amenities you want in a home, typically balanced against what will be good for resale.  We can assist you with every aspect of your relocation, from start to finish. We'll be there to help you make the most informed decision every step of the way! We will give you an overview of the different areas in and around Columbus and will help you identify the community and subdivisions which best fit your lifestyle, budget and tastes.
Once  we have this information we can assist you in locating the perfect home. To avoid wasting time, it's a good idea to prepare a "wish list", which will allow us to focus on what's most important to you. When narrowing down your home search, consider the following:
type of home you want to buy, that is are your looking for a new or an existing construction, a single family home or a condominium, what types of architecture appeal to you, etc.
prepare a features wish list to help keep you focused including number of bedrooms, baths, square footage, do you need a basement, if so does it need to be finished, is a home theater a requirement, how about the number of garage stalls, is privacy important and if so how large of a lot are you looking for.
From planning your first house-hunting trip to arranging interviews with Headmasters of schools, arranging for  auto leases, hiring decorators and even getting the kids into summer camp, our relocation services are second to none.
If you, or someone you know is considering Buying or Selling a Home in Columbus, Ohio please give us a call and we'd be happy to assist you!
The Opland Group Specializes in Real Estate Sales, Luxury Home Sales, Short Sales in; Bexley 43209 Columbus 43201 43206 43214 43215 Delaware 43015 Downtown Dublin 43016 43017 Gahanna 43219 43230 Grandview Heights 43212 Galena 43021 Hilliard 43026 Lewis Center 43035 New Albany 43054 Pickerington 43147 Polaris Powell 43065 Upper Arlington 43220 43221 Westerville 43081 43082 Worthington 43235