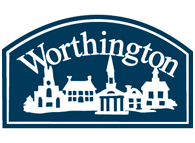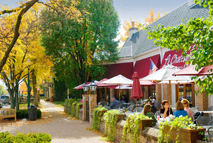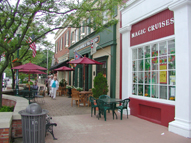 A community such as Worthington doesn't spring up over night. Since 1802 when families from New England settled on the high bluffs overlooking the Olentangy River, there has been an eye towards building a community. Purchasing 16,000 acres of land for $1.25 per acre, the settlers platted a New England-type village with a central public square which was surrounded by 164 lots. The central square is still used today providing a focus for community, educational, and religious gatherings.
Few communities in Central Ohio can compete with Worthington's charm. From the center of Worthington, a few blocks in any direction uncover a town with a unique view of itself. To the west, visitors can stroll along remarkable, oak-lined, 100-year-old neighborhoods bordering the historic Worthington downtown. Several blocks to the east, you will find homes inspired by Frank Lloyd Wright's designs. North a few blocks, opens up to modern shopping and fine dining. To the south, sightseers will find Worthington's flats merging with the quaint Beechwald community. This six square mile city on the northern edge of Franklin County spreads itself out into a community with even larger living opportunities.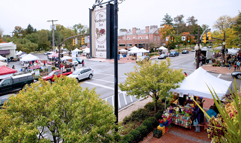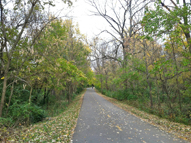 Residents can enjoy an intense or leisurely bike ride on the eight foot wide, paved 12.5-mile Olentangy Multi-Use Trail. Running along the meadows and forests of the Olentangy Rivers floodplains, the trail connects the Worthington Hills and Mt. Airy area to downtown Columbus. A ride along the river's banks passes through the Worthington Hills Park, Clinton-Como Park, Antrim Park, Whetstone Park (home to the Park of Roses), Northmoor Park, Tuttle Park, and Confluence Park. But it isn't all parks; you also pass through The Ohio State University's campus offering great views of the university buildings, St. John's Arena, and the OSU Football Stadium, affectionately referred to as "The Horseshoe".
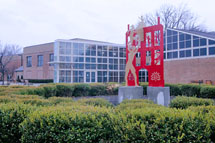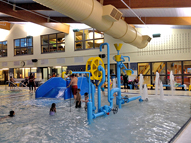 If traversing through Worthington in not your cup of tea, then perhaps sitting poolside at the Worthington Community Center will prove to be a more relaxing way to enjoy the city. The center allows either family frolicking or lap swimming, along with lessons. While there, you can also take advantage of the state-of-the-art fitness center, twin basketball courts, art rooms, community rooms, and all the amenities you'd expect from a world class recreational center. In the summer residents enjoy attending the local farmer's market where they can find fresh organic produce and meats from Ohio Farmers.
Once your body is exercised or relaxed, you may decide to focus on developing your mind. Once again, Worthington delivers. Residents can attend one of the many programs sponsored through the Worthington Arts Council, the Worthington Community Theatre, or the nationally-recognized Worthington Schools' Drama and Music Departments. In either case, residents and visitors can attend plays, musicals, art exhibits, art socials, or artist workshops. Better yet, because the Worthington Arts Council highlights local artists, you have an opportunity to show off your own works. Recent events include an Emerging Artists series, a Children's Holiday Art Shop, and a Visual Arts program.
Perhaps you would prefer to engage your imagination through solitude and study. With two nationally-recognized libraries, Worthington has the resources so you can follow current fiction, study for a midterm, complete research, or leaf through world events. The Worthington Library houses books, periodicals, newspapers and reference materials, but the modern library is about more than books; it is about access. A visit to Worthington's library reveals more than simply a 20th Century book warehouse. Instead it reveals an engaging and visionary commitment to information access in the 21st Century homework help for students, trained reference librarians, complete computer lab with lessons, and reading programs for children.
Another way to explore Worthington is to examine the Worthington City School District, which educates nearly 10,000 students every year. Click here to view the latest Public School District Report Card for Worthington. Click here to view Private Schools close to this community.
Worthington's package of recreational, social and educational opportunities deliver a community that is one of the ideal places in Central Ohio to live, work, and play.
Worthington Real Estate
The Worthington real estate market has a variety of home choices. Use our MLS search tool to see all homes listed for sale in the Worthington area. You can also give us a call and we'll be happy to assist you with your Worthington, OH real estate search.
Search homes for sale in Worthington OH
Worthington OH Schools