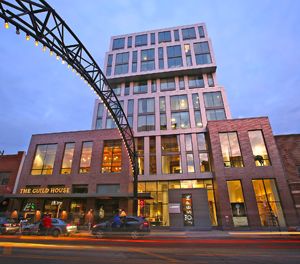 As 2015 rolls forward, there are several indicators that the housing market may have a break-out year.
Millennials aren't the only ones moving closer to the city. Baby boomers, and specifically wealthy baby boomer have also caught on to this trend.
While millennials prefer markets such as the Short North, Italian Village, Harrison West, and Victorian Village. Sales of million-dollar homes in suburbs close to Columbus shot up the past two years while stalling outside the beltway. The move reflects a growing desire to be closer to urban activities and to avoid traffic headaches. Many of today's buyers, including aging baby boomer want the walkable neighborhoods, with stores, restaurants and entertainment nearby. While newer suburban neighborhoods do tend to offer exceptional schools and plenty of park space, they aren't currently as walkable as their more urban counter parts.
Last year, there were 78 recorded central Ohio home sales for more than $1 million, the most since 2006 but still shy of the record 93 million-dollar homes sold in 2005. Upper Arlington and, to a lesser extent, Bexley have driven the growth in luxury home sales while New Albany and Dublin have declined. From 2000 through 2012, New Albany and Dublin accounted for 46% of central Ohio's million-dollar sales. Through the same years, Bexley and Upper Arlington combined for less than 19% of these sales. In the past two years, New Albany and Dublin's share dropped to 27% while Bexley and Upper Arlington's share doubled to 36%.
In the past two years, home values have risen approximately 16.5% in Upper Arlington, 16.8% in Bexley, 14.3% in Grandview Heights and 21.7% in Worthington. During this same period, values rose 7.7% in Dublin, 9.8% in New Albany and 9.3% in Powell. It's worth pointing out that Upper Arlington, Bexley, Grandview, and Worthington are all markets that share an additional common characteristic, and one which has been a key contributing factor to local home values for many years, that is all of these communities are generally land locked and thus homeowners are not forced to compete with the home builders. That said, demand for Downtown (urban cores including communities like the Short North) and many surrounding markets have seen an uptick.
Most of the hottest action seems to be in urban markets rights now, which raises a question: Are we finished with suburbia? Hardly!
For one these trends have not gone unnoticed and cities like Dublin, New Albany, and Delaware are all currently working on significant development projects that include more walkable town centers. The first phase of the new Bridge Street District is set to begin in the spring and includes the redevelopment of 1,200 acres located at the core of Dublin. New Albany's Market Square is also being expanded with the goal of being the axis upon which city life revolves.
Furthermore, the housing market is unquestionably fueled by life stages, particularly a change in marital status and the addition or subtraction of children. When people are single or married without kids, they often choose to live in the urban areas where they work and play. But when children come along, people look to the suburbs for schools and larger, more affordable housing.
There are five typical stages in the American lifecycle:
Stage 1: Unmarried. Singles are more likely to rent and live in locations closer to entertainment and employment, which is why these places are now seeing more activity than they historically have.
Stage 2: Buddy-Up. Cohabitation, whether as roommates or more, is often the next stage. It's been on the rise, but ownership rates for this group is lower than for married couples.
Stage 3: Married. Marriage often kindles the desire to own a home. Preferences for where and what type of home depend largely on income.
Stage 4: Children In. The birth of that first child makes owning a home practically a necessity. Maybe not right away, but certainly as the child are of school age and other little ones come along. Here's when the housing market will once again go full-bore.
Stage 5: Children Out. The kids grow up and move out, creating brand-new households and eventually becoming the next generation of home buyers and the parents look to downsize and/or to purchasing a first or second home in a warmer climate.
Right now, due to a range of social and economic factors, people are taking longer to move through the life stages. For example, more young people are delaying marriage, which means they're also delaying the start of new families — as well as home buying.
That said, I've always believed that people aspire to live in the kind of house they grew up in. This means that while they may reside in urban locations at first, marriage or children are likely to bring people back to the type of communities they knew as children.
So don't give up on the suburbs just yet. There's enough life in them to sustain housing for many years to come and when this generation's lifecycle does move on to the next stage, as it surely will, look out. The 'burbs will come back to life with a vengeance.
If you, or someone you know is considering Buying or Selling a Home in Columbus, Ohio please contact The Opland Group. We offer professional real estate advice and look forward to helping you achieve your real estate goals!
The Opland Group Specializes in Real Estate Sales, Luxury Home Sales, Short Sales in; Bexley 43209 Columbus 43201 43206 43214 43215 Delaware 43015 Dublin 43016 43017 Gahanna 43219 43230 Grandview Heights 43212 Hilliard 43026 Lewis Center 43035 New Albany 43054 Pickerington Powell 43065 Upper Arlington 43220 43221 Westerville 43081 43082 Worthington 43235